Fresh leads on missing sex worker Amanda Duncan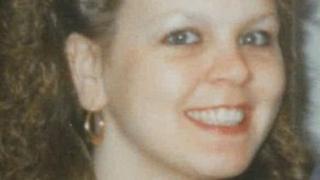 Police have had a "positive response" to fresh appeals for information about the disappearance of a Suffolk woman who worked as a prostitute 20 years ago.
Amanda Duncan, 26, from Woodbridge, was reported missing on 3 July 1993 after travelling to Ipswich.
Police have never traced the drivers of two Ford cars seen on the night she disappeared.
After a fresh appeal, officers said they had "new lines of inquiry".
Ms Duncan, of Balliol Close, Woodbridge, left two sons with family and babysitters before travelling to Ipswich.
She is believed to have tried to buy drugs in London Road before heading towards the red-light district near Ipswich Town's stadium.
She was seen speaking to the driver of a dark Ford Sierra, possibly green or blue, at about midnight in Portman's Walk (now Sir Alf Ramsey Way).
Police also still want to trace a red Ford Orion seen there.
Police issued a fresh appeal to clients of women who worked as prostitutes to come forward with information.
Det Ch Insp Tracey Little said officers were pursuing "new lines of inquiry".