Roy Hudd music hall archive exhibition opening in Ipswich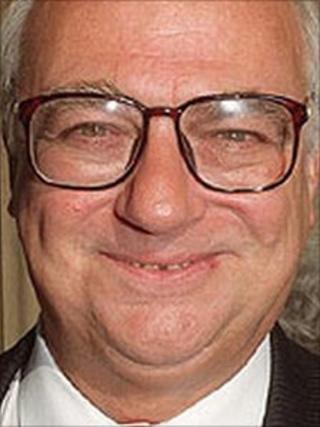 A £70,000 project which has archived the vast collection of music hall songs of comedian Roy Hudd is being officially opened with an exhibition.
Mr Hudd, 75, who lives in Suffolk, has donated more than 20,000 song sheets, acts, programmes and posters to Suffolk New College in Ipswich.
The Hudd Music Hall Archive Project has been funded by the Heritage Lottery Fund (HLF) and the college.
The exhibition at Ipswich Town Hall opens on Wednesday.
It runs until 31 August.
Mr Hudd said: "I have been collecting the archive for over 50 years. Each item, each song sheet or poster, tells a unique story which is as relevant today as when it was performed.
"I want the archive to live and to be enjoyed; this exhibition will make that happen."
'Vivid picture'
Oakmere Solutions Ltd is leading the project, which is directed by Suffolk New College and supported by the HLF.
Dr Peter Funnell, a director at Oakmere Solutions Ltd, said: "The exhibition will bring the music hall to people in new and interesting ways.
"Through its portrayal of both the everyday and historically dramatic, the heritage and artefacts of the music hall paint a vivid picture of how people lived and found comfort and solidarity in laughter, story and music."
Christine Walters, vice principal of Suffolk New College, said: "We are delighted to have been involved in supporting this project, the vast range of materials have given staff and students an insight into this period of entertainments, its presentation and performance."
In September and throughout the autumn the exhibition will be on tour.