Woman raped in Ipswich by man asking for light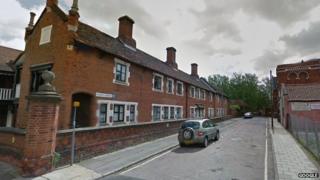 A woman was raped by a man in a Suffolk town after he asked her for a light.
The 27-year-old was attacked in Smart Street in Ipswich at about 21:00 BST on Friday. A man asked her for a light, then pushed her to the ground and raped her.
The woman said she did not know the white, 5ft 6in (1.7m) man, thought to be about 30 years old.
An area around an alley in Smart Street, near the town centre, has been cordoned off.
Police are appealing for witnesses.