Costs double for Ipswich council house for family of 12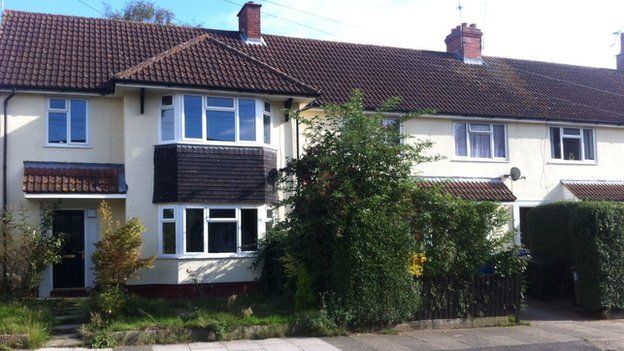 Work to knock two council houses together for a family with 10 children will cost more than double the initial estimate, Ipswich Borough Council says.
Tim Fisk's family's three-bedroom house in Ipswich is being joined to a neighbouring empty property.
Neighbours had signed a petition, saying the then-estimated figure of £6,000 was a waste of taxpayers' money.
The council now says the cost has risen to about £15,000, but joining the houses remains the "cheapest option".
The family have lived in the house for more than seven years.
Mr Fisk, 44, said he was not working as one of his sons had health care needs and his partner required round-the-clock care.
He said combining the properties would save the council "a lot of money", rather than building a new house for the family.
But neighbours who signed the petition said the family should not have continued to have children if they could not afford to support them.
Confirming the cost of the project had risen, a spokesman for Ipswich Borough Council said: "Survey results showed the need for underpinning and associated work which accounts for the revised estimate.
"But conversion is by far the cheapest option and our duty of care to this family leaves us with no plausible alternatives."
Related Internet Links
The BBC is not responsible for the content of external sites.