Hollesley prisoner Jerry Monerville arrested in London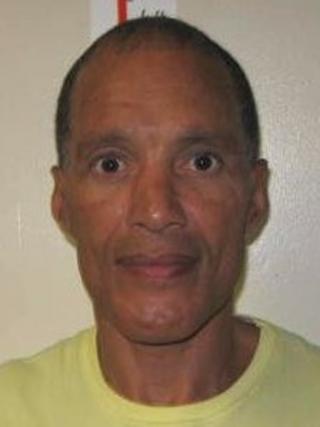 A convicted robber who went missing from an open prison in Suffolk has been arrested in London.
Jerry Monerville, 49, failed to return to HMP Hollesley Bay last week after being granted leave.
Suffolk's police and crime commissioner Tim Passmore criticised the 20-hour delay by Suffolk Police informing the public he had gone missing.
Monerville was arrested in Tower Hamlets by the Metropolitan Police on Tuesday.
He was serving an eight-year sentence at the open prison on the Suffolk coast and had been allowed to visit London on Friday 11 April.
He was due to return to Hollesley Bay on Tuesday 15 April but failed to show up.
Suffolk Police said they would aim to cut the amount of time between being informed a prisoner was missing and letting the public know.