Norwich City plane banner taunt dropped by Ipswich fans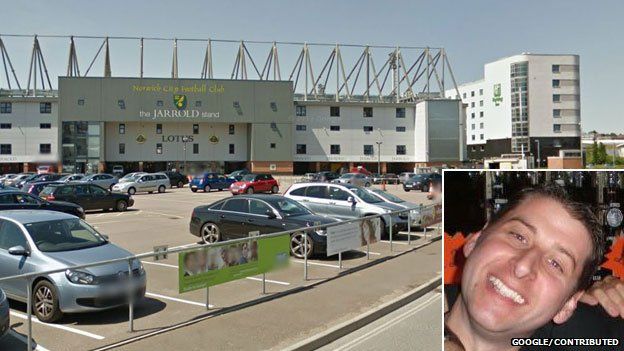 An Ipswich Town fan's plan to fly a banner over Norwich City's ground "congratulating" them on relegation was grounded owing to the weather.
Nik Taylor, the man behind the idea, said: "It was just letting Norwich know we were thinking of them."
The banner idea was publicised on websites last week ahead of the match at Carrow Road.
The defeat for Norwich confirmed their relegation to the Championship where they will re-join Ipswich after three seasons in the top flight.
Mr Taylor said the wording had not been finalised as they were waiting to see how many characters could fit on the banner.
However, the high winds meant the plan was cancelled.
"It was for Ipswich supporters to congratulate - I wouldn't say revel in - their arch rival's pending relegation," he said.
"It would have been along the lines of reminding them that, in comparison to Ipswich, they had very little history and no future and it would have been a little bit tongue-in-cheek.
"It wouldn't have been nice for them, but I'm sure, if the opportunity arose, they would have done the same thing."
Mr Taylor said it was made clear to donors that if the plane did not fly, then the money raised would go to the the cancer research charity founded by the late Ipswich and England manager Sir Bobby Robson.
The fundraising drive reached £950, but two of the donors who contributed £100 each said they would only pay if the money was spent on the banner.
Mr Taylor said their money was being refunded.
Related Internet Links
The BBC is not responsible for the content of external sites.