West Suffolk Hospital predicts overspend of £8m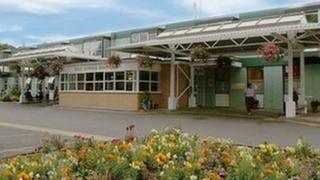 The finances of a hospital that has overspent its £166m budget by £3.6m are to be investigated by an NHS watchdog.
Monitor is to look at spending at West Suffolk NHS where managers predict a deficit of £8m in 2014/15.
Monitor want to understand the deterioration and to be assured it will have no impact on patients.
The hospital admits the overspends and blames an increase in emergency admissions and delays in discharging patients after treatment.
Stephen Graves, chief executive, said: "We forecast a loss of £8m in 2014/15.
"Monitor has decided to take a closer look at our finances so that they can understand the reasons behind our performance."
Adam Cayley, at Monitor, said: "We want to be assured that our concerns about its financial performance are suitably addressed and do not impact on the trust providing the care its patients deserve."