Ipswich custody case girl aged 9 must leave UK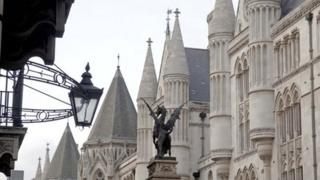 A nine-year-old at the centre of a custody case between her parents must leave the UK and return to Lithuania, a High Court judge has ruled.
The girl had been brought to England six months ago by her mother, a divorcee who worked as a bottle packer in a factory in Ipswich, Suffolk.
She did so in breach of international law, said Mr Justice Mostyn, who added no-one could be identified.
He said the girl's objections to a return were not "sufficiently mature".
'Hate to go back'
Mr Justice Mostyn said the girl's parents were married and divorced in Lithuania, with the mother granted custody by a Lithuanian court a year ago.
The father was granted access.
The woman moved to England, with the girl, to find work in December 2013, and claimed her ex-husband was happy with the arrangement.
But the man had asked Mr Justice Mostyn to order his daughter's return to Lithuania, and said he had not agreed to the move.
The girl had told the judge: "I like it here" and said she would "hate to go back".
She said her mother had moved to England because there was "no money in Lithuania" and they "did not have money to buy food".
Mr Justice Mostyn said he was not satisfied that the man had consented to his ex-wife moving to England with their child.
He concluded that the girl had been brought to England in breach of the 1980 Hague Convention on the Civil Aspects of International Child Abduction and must return to Lithuania.
Details of the case emerged in a written ruling by the judge following a private hearing earlier this year.