'Disabled' benefits cheat pictured water-skiing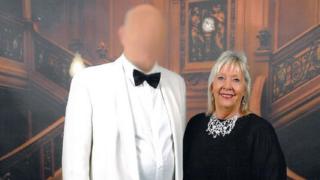 A "wheelchair-bound" woman given £144,000 in benefits since the 1990s was caught out when investigators found pictures of her water-skiing in the US.
Janet Curtis, 66, formerly of The Paddocks, Martlesham Heath, Ipswich, claimed her rheumatoid arthritis was so bad she was unable to function independently and needed 24-hour care.
Curtis admitted nine charges of dishonesty at Ipswich Crown Court.
She was given an 18-month prison sentence, suspended for two years.
Speaking after the case, Suffolk Coastal District Council said Curtis had told them she could not walk more than 2-3m without extreme discomfort, leaving her as a wheelchair user and unable to walk without aids.
She claimed additional benefits as she said she had a live-in carer and therefore needed an extra bedroom.
"In reality, Curtis enjoyed a series of foreign holidays, cruising on the QEII - and even water-skiing in Florida," a council spokesman said.
"The receipts she submitted for care services proved to be fakes, after it was established that the person Curtis claimed was her carer had in fact never cared for her, and had not even seen her for several years."
Curtis also falsely claimed housing and council tax benefits for her home in Ipswich for more than a decade after she had moved to live with her partner in Douglas Road, Clacton, Essex, the council added.
Her home was raided by Essex Police and evidence seized, including footage and photographs of her enjoying an active life and holidaying abroad.
Doreen Savage, cabinet member with responsibility for housing, said Curtis's fraud was one of the most prolonged and serious its investigators had dealt with.
Curtis was also ordered to pay back the £140,000 and observe a 19:00 to 06:00 curfew for six months.