Suffolk police dog handler honoured by the Queen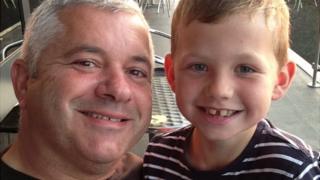 An idea hatched by a police officer while out walking his dogs has led to an honour from the Queen.
Pc Neil Smith was a founding member of Bobby on a Bike, which saw him and colleague Tony Spry ride 1,800 miles from Canada to Mexico in 2012.
Since then, a string of Bobby on a Bike events has raised more than £110,000 for various charities.
Appointed an MBE for services to charity, Mr Smith, 48, of Woodbridge, said: "I am completely overwhelmed."
The father-of-three told how he had been inspired by his father Robin's charitable events, which included marathons and walks.
"I found out about the MBE from my wife who read the letter to me over the telephone as I was away for the weekend in Snowdonia," said Mr Smith.
"It has been very, very difficult keeping it quiet."
Samuel Sheppard becomes a CBE in the Queen's Birthday Honours list for services to horse breeding and the rural economy.
Edward Alcock and John Barton are appointed OBEs for public and voluntary service and for services to fire and rescue services respectively.
Joining Mr Smith as MBEs are Elizabeth Baskerville, John Keeble, David Smith, Joanna Spicer, Hilary Hatcher and Sandra Waspe.