Suffolk prison absconder Paul Odysses recaptured in Hertfordshire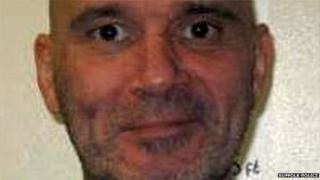 An inmate serving a life sentence, who absconded from Hollesley Bay open prison in Suffolk earlier this year, has been recaptured in Hertfordshire.
Paul Odysses, convicted of armed robbery and attempted robbery, was reported missing on Saturday 24 May.
The 49-year-old was arrested in Broxbourne on Thursday 28 August during a road stop-check, police said.
He was remanded in custody by Hatfield magistrates charged with robbery and taking a vehicle without consent.
His absconding from the Suffolk open prison in May will be dealt with later, police said.