Needham Market Barclays shuts despite 2,380 signature petition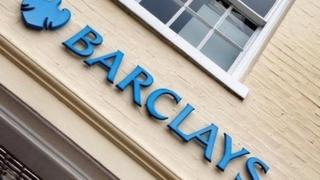 The last bank branch in a growing Suffolk town has closed despite a petition by 2,380 residents and local businesses to keep it open.
Barclays in Needham Market has shut and staff have moved to Stowmarket nearly four miles away.
District councillor Wendy Marchant said the petition was signed by nearly the whole town.
Barclays said customer numbers using the branch had fallen in recent years, as more people used online services.
Derek French, of the Campaign for Community Banking Services, said the closure was typical of a pattern by banks in the UK where 233 had shut this year.
There were nearly 18,000 branches in 1990 but this fell to 10,000 by 2010 and 9,700 at the end of 2013, he said.
Lost business
"One of our recent surveys revealed 60% of businesses who needed to deposit cheques and cash visited the bank at least once a week and 10% used counter services every day.
"They cannot use online banking to deposit takings.
"These people use local bank branches and also shop locally. When banks close this business is lost. Banks just count the numbers going in without regard to the wider effects of closure," he said.