Ipswich murders: Are sex workers safe going online?
The sex industry of Ipswich was laid bare during Steve Wright's murderous spree against women working the town's streets in 2006. Eight years on, the business has moved behind closed doors. But is it safe?
"Lily" thought she could make good money as a webcam performer, entertaining online clients from the safety of her bedroom.
But one man worked out where she was broadcasting from and tracked her down.
About 600 people within Suffolk are trying to sell sexual services online, according to Janet Humphrey from Make a Change.
The multi-agency group was set up following the murders of five women who had been working as prostitutes in Ipswich in 2006.
Since then, prostitution has vanished from the town's streets.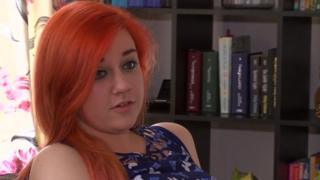 "When I was 18 I saw an advertisement for it just sort of pop up on a browser and it looked like easy money," said Lily, who is now 22.
She said one of her clients had been "very generous" and there was no indication he was "crazy".
"We spoke on Skype and did Skype shows and I emailed him a couple of times," Lily said.
"I'd forgotten to turn location services off on my phone and he managed to get the general area that I was in at the time.
"He started texting me saying he was around the corner from me."
Lily said the man threatened to tell her family about what she was doing, but she had beaten him to it.
She said she had done a lot of research to make sure she was somewhere she could not traced: "So I'd imagine a lot of girls out there don't even realise the potential danger that they're in."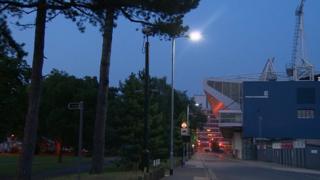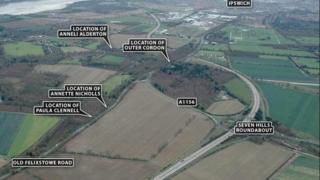 "Rose" had taken things further than talking to clients online.
It was financial desperation that drove her into escorting - having three children to care for after her partner killed himself.
She went online to respond to an advert offering £240 for two hours' work.
"I thought [this] was actually going out for dinner," she said. "It was sex."
Rose said she had been raped while working as an online escort.
"You think that 'no, it will never happen to me, I'm far cleverer than that'," she said.
"But it's just not. It's not safe at all."

The Suffolk murders
Gemma Adams, Tania Nicol, Anneli Alderton, Paula Clennell and Annette Nicholls were all working as prostitutes in Ipswich when they were murdered by Steve Wright
Their bodies were found in a 10-day period in December 2006
A DNA sample taken from Wright in 2001 led police to him
CCTV footage showed him cruising the red light district in Ipswich
Wright was given a whole life jail sentence in 2008
Ms Humphrey, who works for Suffolk Police, said street prostitution was "all about drug addiction".
"Off-street sex work is all about money addiction," she said.
"The internet is a beast. A beast that is growing out of control.
"I think it can start with the online grooming and that moves into sex work."
Ms Humphrey said girls as young as 15 were becoming victims of exploitation online, but policing the internet was difficult and required international support.
"It would be a huge cost implication for any police service that would have to look into that," she said.
"So I think it's virtually impossible."
The story is covered on Inside Out. The programme is on BBC One in the East on Monday, at 19:30 BST.