Director selected as Tory candidate for Bury St Edmunds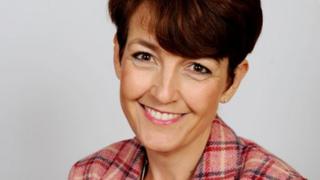 A county councillor and finance director has been selected to fight the Bury St Edmunds seat for the Conservatives at the general election.
Tory MP David Ruffley announced his retirement after concerns were raised when it was revealed he had accepted a police caution for an assault on his ex-partner.
Jo Churchill was selected by Bury St Edmunds Conservative Association.
The Lincolnshire councillor was on a shortlist of four candidates.
Ms Churchill, who is director of a scaffolding firm, represents a ward in Grantham on Lincolnshire County Council.
It has also been announced that the Green Party has selected a former Channel Four Time Team archaeologist as its candidate for Bury St Edmunds.
Helen Geake, who lives in Woolpit, Suffolk, in the constituency, worked on Time Team for six years, and has lived in Suffolk for the last 14.
The Labour Party in Bury St Edmunds chose Bill Edwards as its general election candidate in March.
Self employed Mr Edwards, 63, lives in Great Bardfield near Braintree, where he was Labour's candidate in 2010 coming second behind the Tories.
The Liberal Democrats are due to choose a candidate later this month.
The UK Independence Party is yet to choose a candidate.
Mr Ruffley, 52, who was first elected in 1997, received a police caution for an incident in central London in March but he only made his first public comment on the issue in July.
Among those who called on him to consider his position was the Dean of St Edmundsbury Cathedral, the Very Revd Dr Frances Ward - who had sent him a letter reminding him of the "seriousness of the assault"
In a letter to Andrew Speed, the chair of his local Conservative association, Mr Ruffley said he had "reluctantly come to the conclusion that a protracted media debate on my private life, whatever the motivation or however misinformed, would not serve the wider interests of the Conservative cause in East Anglia".