Lowestoft 'corrosive' liquid attack: Second man charged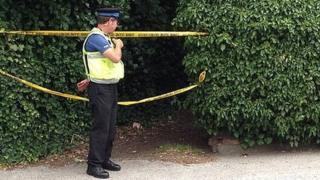 A second man has been charged after a woman suffered injuries to her face and neck when a corrosive substance was sprayed in her face.
The attack happened in the London Road South area of Lowestoft, Suffolk.
Anthony Riley, 25, from Raglan Street has been charged with conspiring to apply a corrosive fluid with intent and is due to appear in court on Friday.
Another man has already been charged with throwing a corrosive fluid with intent to disfigure.
Mr Riley will appear at Ipswich Magistrates' Court in connection with the incident on 14 August.
Leon Thompson, 38, of Alma Road, Lowestoft, is due to appear at Ipswich Crown Court on Friday and has yet to enter a plea.