Lowestoft College: Jobs cuts mean 62 staff are 'at risk'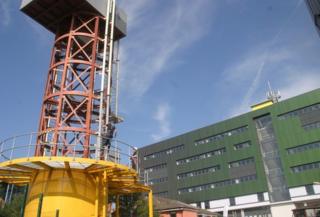 Teaching staff have been told 62 jobs are "at risk" at a further education college in Suffolk.
Lowestoft College said it had to make cuts after a £1.3m overspend on staff last year.
A 30-day consultation will run until December, when it is expected the equivalent of nine posts at the college will go.
Teaching unions said the full extent of the job losses was unclear and it was seeking clarification.
The college currently has 450 teaching staff and 4,000 students, with campuses in St Peter's Street, Lowestoft, and in Lound.
Jo Pretty, interim principal, said: "It's all about making sure we have staff with the right subject skills and without under-staffing and over-staffing in each area.
"The consultation would include investigating more efficient and effective working practices and we need to examine how to deliver the best service in the most cost-effective way, but redundancies could not be avoided."
'Unclear'
The college said it hoped any job losses could be achieved through voluntary redundancies.
Two unions, the University & College Union (UCU) and Unison, issued a joint statement.
It said: "Both unions are gravely concerned about job losses, but are fully engaged in the consultation procedure as well as offering support to individuals at risk of redundancy.
"However, the full detail and extent of the cuts are currently unclear and a process of clarification is being undertaken."