Care UK's Haverhill home move delayed for two months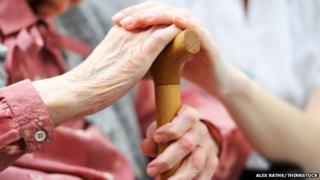 The opening of one of Care UK's new homes has been delayed following a critical inspection.
The private firm took over Suffolk County Council's 16 care homes in 2012 and set about building 10 replacements.
The firm said the move of residents from Haverhill's Place Court to the new 60-room Cleves Place would now take place in March rather than January.
Care UK said the delay followed a critical inspection of its Mildenhall home.
Mildenhall Lodge was found to be below standard in four out of five categories during a Care Quality Commission (CQC) inspection in June.
Last month, a safeguarding inspection raised concerns about Care UK's new Asterbury Place home in the Chantry area of Ipswich.
'Short pause'
Suffolk County Council stopped people moving to Mildenhall Lodge and Asterbury Place until improvements were made.
Care UK said it had already delayed the transfer of residents to its new Britten Court home in Lowestoft until January.
Rachel Gilbert, regional operations director for Care UK, said the firm had "decided to take a short pause".
"Every time a new home opens in Suffolk, a team of senior support managers assist their local colleagues to ensure everything goes smoothly and that residents are safely transferred and comfortably settled in their new home," she said.
"With Britten Court opening in January, these managers wouldn't be available to support the move to Cleves Place at the same time."