Suffolk Hollesley Bay prisoner William McIvor absconds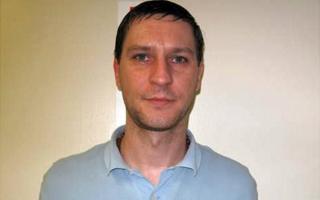 A convict serving an indeterminate jail sentence for robbery has absconded from a prison in Suffolk, police said.
William McIvor, 36, was last seen at HMP Hollesley Bay, an open prison, about 06:00 GMT but was missing from the 08:00 roll call.
McIvor is about 6ft 4ins tall, of slight build with brown hair, green eyes and has tattoos on his arms.
Police have said McIvor should not be approached. He has connections in the London and Hertfordshire areas.