Lowestoft corrosive liquid attack on Adele Bellis: Third man arrested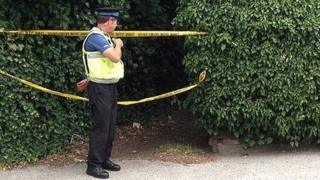 A third man has been arrested by police investigating an attack in Lowestoft in which a corrosive substance was sprayed in a 22-year-old woman's face.
Adele Bellis suffered "life-changing injuries" in the assault in London Road South on 14 August, police said.
A 27-year-old man from Lowestoft has been arrested on suspicion of assault causing grievous bodily harm.
Two other men have been remanded in custody and are due to stand trial at Ipswich Crown Court later this month.
Leon Thompson, 38, of Alma Road, Lowestoft pleaded not guilty to assault and wounding.
Anthony Riley, 25, of Raglan Street, denied conspiracy to wound and false imprisonment.
A Suffolk Police spokeswoman said Ms Bellis was continuing to undergo treatment for "serious, life-changing injuries" and a fundraising campaign was under way to help her.