HMP Highpoint: Imitation gun found before BB gun and bullet
By Sally Chidzoy
BBC East home affairs correspondent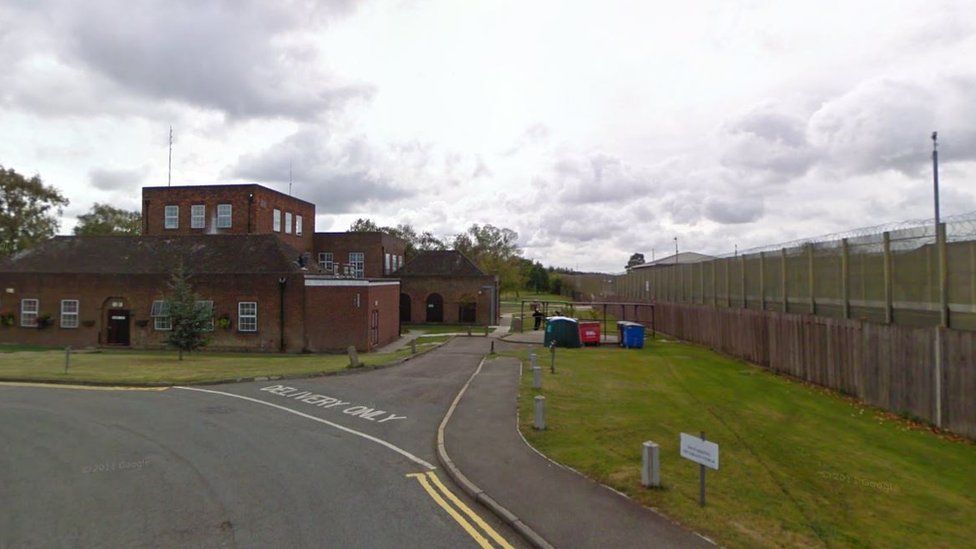 An imitation handgun was found at a Suffolk prison where a BB gun and live bullet were discovered in a bed sheet, an internal report has revealed.
A prisoner found the plastic gun while sorting through clothes and shoes for an inmate-staffed workshop at Highpoint Prison in July.
The recycling service has been suspended and the BBC understands metal detectors may be used in future.
A Prison Service spokesperson said: "A toy gun was discovered in a bag of clothing sent to HMP Highpoint in July.
"It was quickly removed and there was no security alert or disruption to the prison."
About 100 prisoners help sort 20 tonnes of textiles, collected from clothing banks at locations including supermarkets, on a daily basis at the category C jail near Haverhill.
The BBC has been told that if a decision is taken to reopen the facility, it will only be done if additional CCTV and extra security measures are put in place.
The gun was described as being "completely harmless" by prison sources.
However, a former prison officer said imitation firearms or BB guns could be used in hostage taking or could be mistaken for the real thing.
Related Internet Links
The BBC is not responsible for the content of external sites.