Ipswich proves to be a hotspot for hedgehogs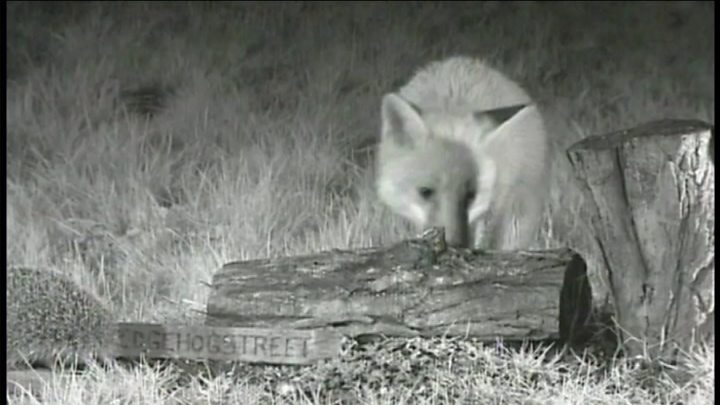 A dedicated hedgehog officer could be employed in Ipswich after the town proved to be a hotspot for the animals.
Hundreds of people reported seeing hedgehogs in the town, either dead or alive, as part of a survey by Suffolk Wildlife Trust.
The trust said it was "imperative" this was built on, with conditions made "even more hedgehog friendly".
BBC Suffolk has announced a new campaign, alongside the trust, to help boost the hedgehogs' plight.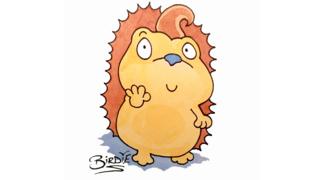 Suffolk Wildlife Trust has chosen to focus on Ipswich after receiving a large number of sightings by members of the public.
Almost 12,000 hedgehogs, dead and alive, have been recorded in the county over the past two years, with about 2,500 of these around Ipswich.
The trust said there was a "rich natural network" for hedgehogs across Ipswich, "including its beautiful parks as well as the cemetery, allotments and churches".
---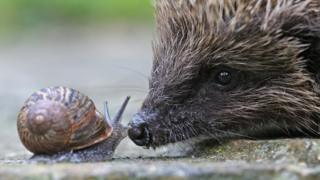 Hedgehogs: Did you know?
Hedgehogs are nocturnal so are rarely seen during the day
They can travel up to 3km (1.8 miles) a night
To do this, they need interconnecting patches of feeding, nesting and hibernating habitat
People can make their gardens hedgehog friendly by leaving gaps in fences and leaving out some food and drink for them
A baby hedgehog is called a hoglet
Source: Suffolk Wildlife Trust
---
Subject to fundraising, the trust hopes to recruit a dedicated hedgehog officer for Ipswich later this year.
"The response to our hedgehog survey was fantastic," said Simone Bullion from the trust. "What was particularly evident is that our urban areas are very important.
"Hedgehogs still look to be hanging on in our towns, so it is imperative we do all we can to keep them there and make conditions even more hedgehog friendly."
Spearheaded by presenter Mark Murphy, BBC Suffolk's Going the Whole Hog campaign will aim to make Suffolk the most "hedgehog friendly county in the UK".
The campaign will encourage people to make their gardens welcoming for hedgehogs.