Archant set to make up to 57 redundancies at newspapers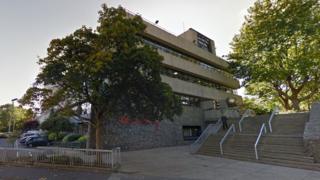 A publisher which owns several major regional newspapers is set to cut 57 jobs.
Archant, which publishes the Eastern Daily Press and the East Anglian Daily Times, said it would create 40 new positions to focus on digital growth and an "audience-first" strategy.
It declined to give further details, but a source said about 24 posts would go in Norfolk, where the firm is based.
The National Union of Journalists (NUJ) said it was "extremely concerned".
In an email seen by the BBC, staff in Norwich, Ipswich, and at sister papers in Cambridgeshire and London, were told to expect a "period of instability and uncertainty".
It expressed regret at "making a number of today's existing roles redundant", but spoke of an "exciting and unique opportunity" to engage with local communities more effectively.
'Incredibly stressful'
Those at risk of redundancy would be informed as soon as possible and a consultation period would begin, it added.
A source told the BBC redundancies affected a range of roles at all levels including editors and chief reporters.
An Archant spokesman said it was making changes to ensure it remained "the most relevant media in the communities it serves, whilst protecting its journalistic values".
The news comes two days after the EDP announced the retirement of editor Nigel Pickover, and weeks after its Ipswich office moved to smaller premises.
Andy Smith, NUJ national executive member, said putting 57 staff at risk of redundancy would be "incredibly stressful" for them.
"Though the consultation is at a very early stage, it is difficult to see how these proposals can have any other effect than to impose more work and more stress on an already overburdened staff still coming to terms with the effects of the photographer redundancies made earlier this year," he said.