Suffolk bird flu restrictions lifted at two farms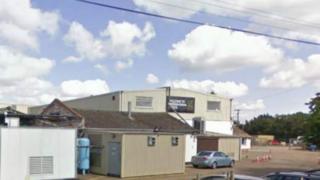 A protection zone set up to prevent the spread of avian flu has been lifted around two poultry farms following the slaughter of about 78,000 birds.
Restrictions were placed on a farm in Redgrave, Suffolk, in mid-February and at a neighbouring farm a fortnight ago.
The area has been downgraded to a surveillance zone, the Department for Environment, Food & Rural Affairs (Defra) said.
It said the strain was detected in the environment, rather than in birds.
More more on this and other stories, visit BBC Local Live: Suffolk
Defra set up the 3km (2 mile)-radius zone around Bridge Farm, operated by Banham Poultry, on 14 February, where 23,000 birds would have to be destroyed.
The zone straddled the Norfolk-Suffolk border near Diss.
On 3 March, it was announced that the neighbouring Grange Farm, run by Gressingham Foods would have to cull 55,000 birds.
The lifting of the Defra restrictions means poultry can now be moved in and out of the zone.
The surveillance zone, with a 10km (six mile) radius, will continue to be monitored.
The Food Standards Agency said the discovery of the avian flu bug did not pose any risk to humans.