Waveney District Council report criticises storm surge response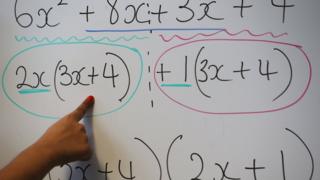 A lost key, an inaccessible police station and a "lack of whiteboard space" have been criticised by a review into response to January's storm surge.
Waveney District Council in Suffolk also labelled the communication and support offered to local emergency groups as "inadequate".
A total of 64 recommendations for improvement have been made.
In east Suffolk, 1,800 residents were told to leave their homes during the surge on 13 and 14 January.
Council chief executive Stephen Baker said: "The overall response was a success but we've gone into the real nitty gritty to say 'how can we get this better for next time?'.
"It's highlighted some fundamentals, like the communication of those community groups. There are some other, more minor areas, which are fairly straightforward to overcome."
Residents were evacuated and taken to rest centres and there was no loss of life or serious injuries as a result of the surge, which was not as bad as first feared, but the report highlighted a number of issues with the overall response.
Some rest centre equipment was left in Lowestoft Police Station, which the team were unable to access.
Other problems include a storage cupboard key being difficult to find, an empty car showroom forecourt being used as a "car park" for sightseers, and a dearth of whiteboard space at Riverside emergency control centre, hampering information-gathering.
The report was also critical of the co-ordination team's location as it was found to be too small to deal with the number of people involved in the effort.