Pleasurewood Hills theme park snake sold in charity auction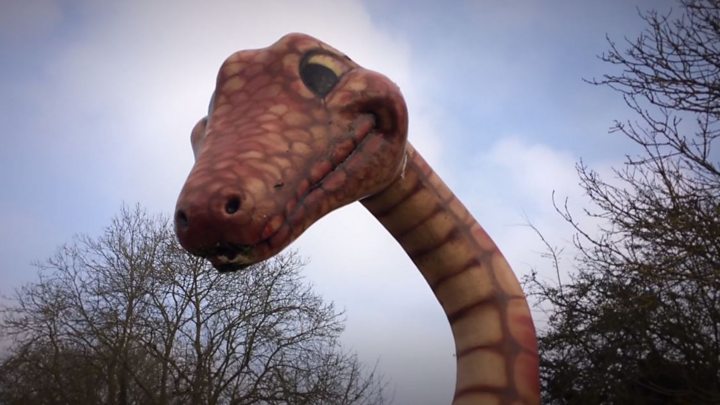 A towering snake model auctioned off by a theme park for charity has fetched more than £2,600.
Sid the Snake loomed over the entrance to the Rattlesnake rollercoaster ride at Pleasurewood Hills, near Lowestoft, Suffolk, for 27 years.
The 2.5m-tall (8ft) glass fibre snake statue has been sold on eBay to raise money for East Anglia's Children's Hospices following the ride's closure.
It has been bought by a transport and aggregates firm in Great Yarmouth.
Pleasurewood Hills said its new owners plan to display it at their offices.