Hacking suspect Lauri Love given permission to challenge extradition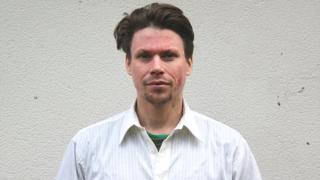 Alleged computer hacker Lauri Love has been given the go-ahead to challenge his extradition to the US.
Mr Love, who has Asperger's syndrome, is appealing against an extradition order signed last year by the home secretary.
The 32-year-old from Stradishall, Suffolk, is alleged to have hacked into the FBI, the US central bank and Nasa.
No date has been set for the appeal, which will be heard by three judges at the High Court in London.
LIVE: Updates on this story and other Suffolk news
The High Court granted Mr Love's lawyers permission to appeal, stating there are "significant legal grounds" to be considered in the case.
His lawyer, Karen Todner, said in the statement: "The reason permission has been granted is that the High Court acknowledge that the grounds raised some issues of great importance.
"We are delighted for this news for Lauri and will continue to do everything we can to ensure prevention of his extradition to the United States of America."
She said the case would most likely to be heard in August or September.
The Home Office said Ms Rudd had "carefully considered all relevant matters" before signing the order for Mr Love's extradition.
The hacking is alleged to have happened in 2012 and 2013.
Mr Love's lawyers said if he was convicted in the US, it could mean a sentence of up to 99 years in prison.