Euromillions raffle winner 'forgot to check ticket'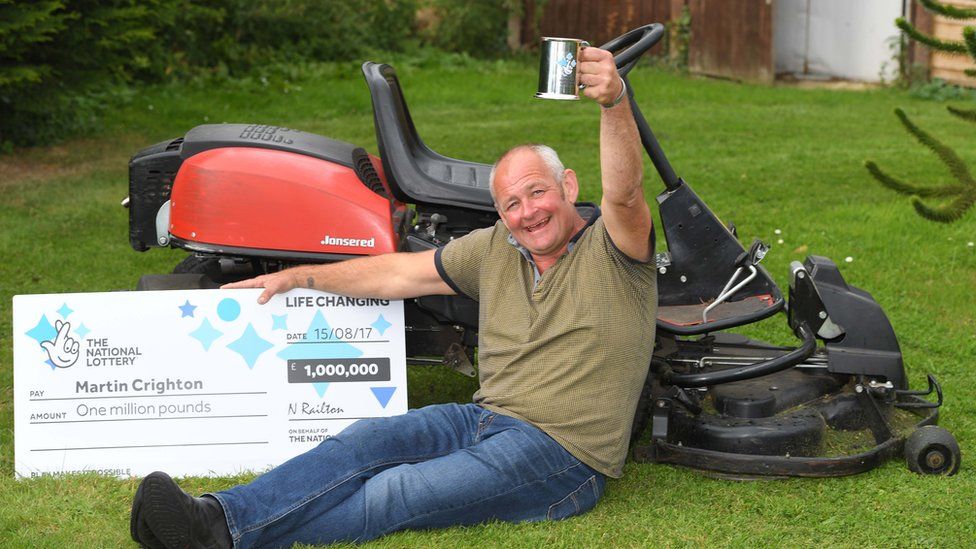 A gardener who scooped a £1m National Lottery prize did not realise he was a winner for a month - because he forgot to check his ticket.
Forgetful Martin Crighton, 44, said his memory was jogged by an article about a "missing millionaire" from his area.
The groundsman, from Boxford, Suffolk, found a ticket tucked between receipts and cards in his wallet.
When he compared it with the information in his local paper, he realised he had won.
"I guess I really still cannot believe it," he said.
"Life will just be so much easier now."
He went straight to his local pub, The Brewers Arms, to see the landlord, Shaun Davis, who is one of his best friends.
Mr Crighton, who currently lives in a rented house, said: "I just couldn't believe what I was seeing.
"I asked Shaun to check again for me and he confirmed that I was now £1m richer."
Mr Crighton, who works as a gardener in his local community, said he has no plans to stop working.
He said he would spend his winnings on a house and a trip to the north Norfolk coast.
"I am just delighted I will never have any money worries ever again," he said.
The EuroMillions UK Millionaire Maker draw took place on 15 August.
Related Internet Links
The BBC is not responsible for the content of external sites.