'Sonic boom' heard across Suffolk caused by military aircraft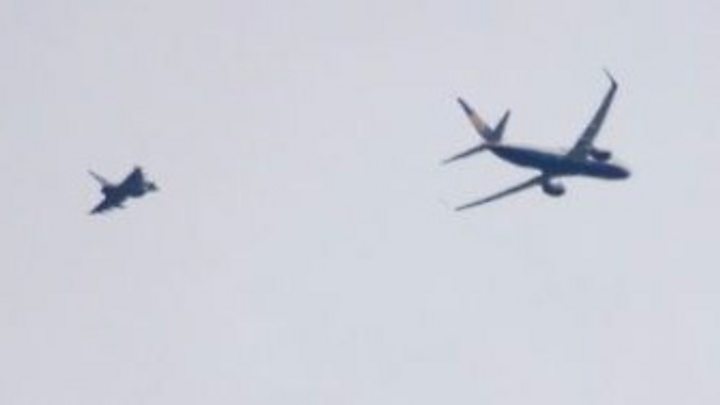 A loud bang that shook homes across Suffolk was a sonic boom caused by military aircraft, police said.
People reported hearing what sounded like an "explosion" throughout the county, including in Stowmarket, Leiston, Framsden and Grundisburgh, at 08:35 BST.
The RAF said Typhoon aircraft were authorised to travel at supersonic speed for "operational reasons".
It said it "regretted" any inconvenience caused.
The RAF said Quick Reaction Alert Typhoon aircraft were launched from RAF Coningsby to intercept a civilian aircraft.
The aircraft was safely escorted to Stansted airport, it said.
Suffolk Police said it had received a number of calls about the loud bang.
Jenny Denham, from Eye, said: "I thought it was a terrible explosion."
Others reported "glass rattling", "animals going crazy", "houses shaking" and "birds flying everywhere".