Stowmarket Museum of East Anglian Life in burglary appeal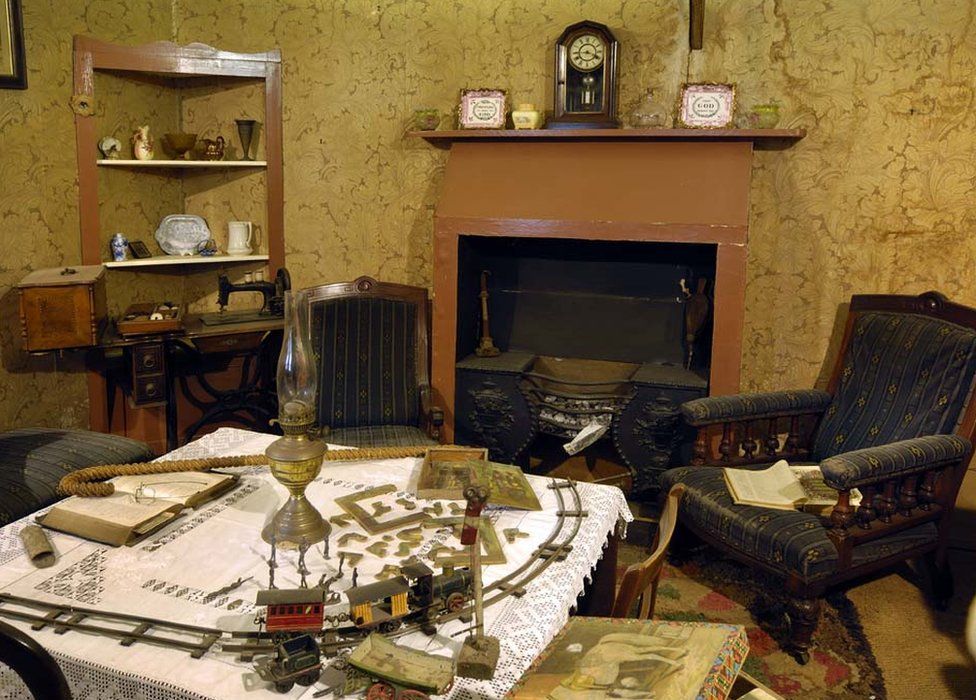 A museum is appealing to the public for any Victorian-era children's toys to help replace exhibits stolen in a burglary.
Toys taken from the Victorian Parlour include a tin train set, lead soldiers and jigsaws.
Lisa Harris, collections manager, said: "It's a really popular area for our school workshops."
Four buildings at the museum were broken into overnight between Sunday, 28 and Monday, 29 January.
Other exhibits stolen included white porcelain from a chemist in Stowmarket, hats and ties from a tailors in Lavenham and historic advertising signs.
Items used during the museum's hands-on Victorian "wash days" were also taken, meaning it wants replacement tin baths.
Lead roofing was also stolen from the back wall of the listed Abbot's Hall.
Ms Harris said: "Today's children are fascinated by the toys and the idea of how previous generations made up their own stories in play.
"We are appealing for people to provide us with any Victorian or Edwardian-era toys to replace them.
"If you've got something hidden away in a drawer or attic, then thousands of people can benefit from them being in a museum."
Jenny Cousins, museum director, said: "Beyond the sad impossibility of replacing unique items, there is a very real cost in time, energy and money.
"While the museum has insurance cover, it is likely that insurance costs will rise next year as a result.
"The museum operates on a very tight budget and this burglary may have an impact on our charitable and educational work."
The appeal comes ahead of the museum's volunteer week, which begins on Saturday, 10 February.
Suffolk Police is appealing for information or witnesses to the burglary.
Related Internet Links
The BBC is not responsible for the content of external sites.