Refund Corrie Mckeague police search costs, MP says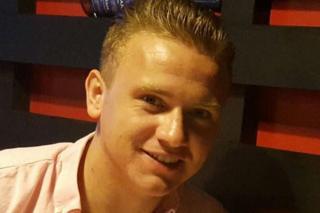 The police force involved in the Corrie Mckeague search should be reimbursed for its £2.15m investigation, an MP says.
Peter Aldous, Conservative MP for Waveney, urged ministers to back a bid by Suffolk Police to the Home Office for repayment of its costs.
Mr Aldous raised missing airman Mr Mckeague's case in a House of Commons motion to set police budgets.
Mr Mckeague disappeared on a night out in Bury St Edmunds, in 2016.
"Police budgeting is a very difficult science as events will take place that you can never predict," Mr Aldous said.
"Quite rightly Suffolk Constabulary have carried out an extensive search for Corrie, which very sadly has not yet shed any light on his disappearance."
Mr Aldous urged the Home Office to "process this application and reimburse Suffolk Constabulary as soon as practicably possible."
Policing of roads around Ipswich Town Football Club on match days had also taken its toll on the force's finances, Mr Aldous said.
On 2 February, the Supreme Court ruled Suffolk Police could not appeal against a court's decision that it should cover the cost of policing matches between 2008 and 2013.
The Supreme Court hearing was told about £500,000 was at stake, covering policing bills issued during the five-year period.
"I question whether it is morally right for the public and the taxpayer to ultimately be paying for the policing of sporting and leisure events which can generate significant revenues for the clubs involved," he said.
"The decision in the courts could have ramifications for police forces all around the country and I urge the Home Office to bring forward legislation to address this problem as quickly as possible."