Beccles go-kart death: Daughter-in-law 'hit back of kart'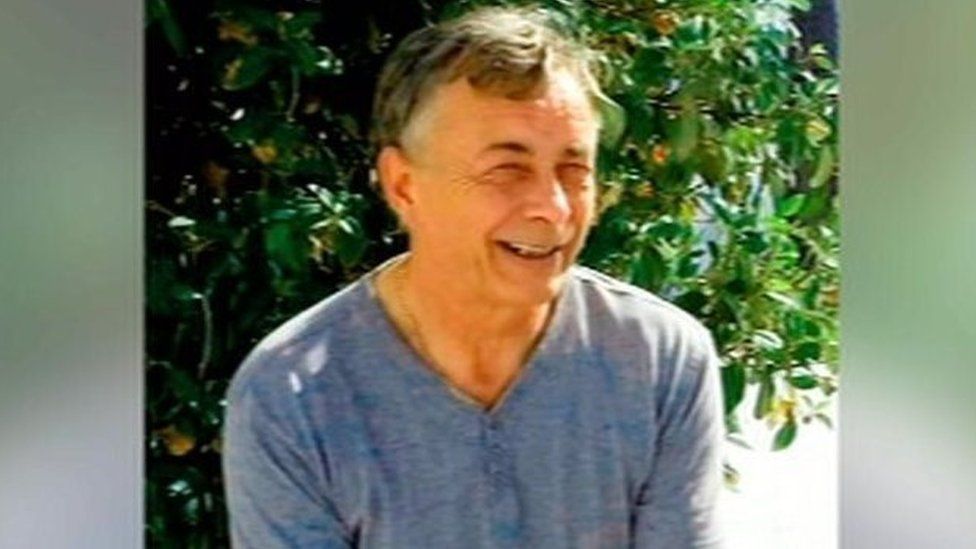 A grandfather died at a go-kart track after his daughter-in-law crashed into the back of his kart, an inquest heard.
The inquest in Ipswich heard he was flung 12m (39ft) from his vehicle in the incident, which happened during his brother's 60th birthday celebrations.
He died from traumatic chest injuries and was confirmed dead at the scene.
The inquest was shown CCTV footage of the lead-up to the crash, which happened on the finish straight during the final lap of a six-lap practice race.
Mr Fairweather's son Jason finished in first place and the finish line marshal started to wave the chequered flag.
Drivers continued to cross the line, and Mr Fairweather appeared to slow to a stop just before he reached it.
His daughter-in-law Peggy Fairweather was seen rounding the final bend and overtaking another driver on the finish straight before crashing into the back of Mr Fairweather's kart.
Relative Emily Fairweather, who was watching from the trackside, said she saw two karts turning into the finish straight where Mr Fairweather's kart was stopped.
"I was worried they wouldn't see the kart stationary," she said. "They were alongside each other.
"I yelled 'why aren't they looking ahead?'."
She continued: "I saw a person eject from the kart along with a booster seat. It looked like the kart exploded. My heart sank."
Inquest jurors were told Mr Fairweather's brother Andrew, who was ahead of him in the practice session, had earlier slowed to a brief stop at the finish line.
The finish line marshal was seen pointing towards the pit lane, before Andrew Fairweather gave him the thumbs up and drove on.
It was heard it was possible Allan Fairweather saw this.
The inquest is expected to last five days.
Related Internet Links
The BBC is not responsible for the content of external sites.