Ipswich Garden Suburb: Plans for 815 homes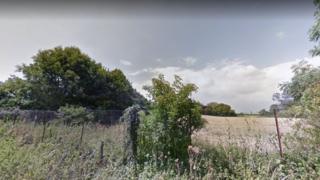 Multi-million pound plans for 815 homes on the outskirts of Ipswich are going before councillors next week.
Mersea Homes wants to build the houses on land south of the railway line on Westerfield Road in Ipswich.
It will form part of the Ipswich Garden Suburb plans for 3,500 homes in the Whitton and St Margarets area of the town.
The proposals are being recommended for approval by the borough council on Wednesday next week.
The scheme is for 106 acre (43 hectare) of agricultural land, south of the Ipswich to Felixstowe/Lowestoft railway line.
A report to the council says the development, which is the second stage of the garden suburb development, will help meet Ipswich's housing needs.
It adds the council will be seeking contributions from the developer for a new primary school, secondary school and bus service improvements.
The meeting of the council's planning and development committee is also looking again at Crest Nicholson's plans for 1,100 homes - which are also part of the garden suburb development.
These proposals were given conditional permission last year and councillors are being recommended to give it full approval.
A report to the council says the developer has agreed to contribute £3.7m towards a secondary school.
Earlier this year Labour-controlled Ipswich Borough Council was given a £9.8m funding boost from the government's Housing Infrastructure Fund to help pay for new roads and drainage in the development.