Aspall buyer's pledge £10m to boost Suffolk cider plant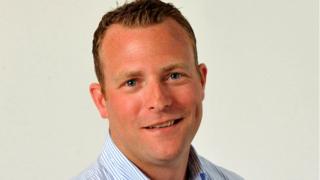 The new US owners of the Aspall Cyder company in Suffolk have announced a plan to spend up to £10m on expansion.
Philip Whitehead, UK managing director of Molson Coors, which took over the Debenham plant in January, has visited and discussed traffic levels.
He said: "Integrating Aspall into Molson Coors sensitively is our main goal.
"We expect to invest between £7m-£10m over the next three years in equipment such as an on-site weighbridge."
He said this would allow the firm to reduce traffic disruption caused by the site's 1,250 annual lorry movements by 25%, which he described as "something we know is important for the local community".
The eighth generation of the Aspall dynasty, brothers Henry and Barry Chevallier Guild, are now brand ambassadors and sit on the board.
The firm employs 100 staff, but the brothers said they sold up to Molson Coors in January, for an estimated £40m, because their company needed considerable investment to take it to the next stage.
"We remain absolutely committed to supporting the long-term growth of this well-loved brand," Mr Whitehead said.
"The [investment] will enable us to take the brand and business through the next exciting phase of growth and opportunity."
The firm said production would increase by about a third and top priorities would be building a new effluent facility, upgrading to new temperature-controlled fermentation vessels and renovating the packaging and vinegar barn areas.
Mr Whitehead was at Debenham Leisure Centre to host an informal meeting with residents to talk about the plans.
The North American beer giant also owns brands including Carling and Miller.