Missing 1993 woman Amanda Duncan police never had suspect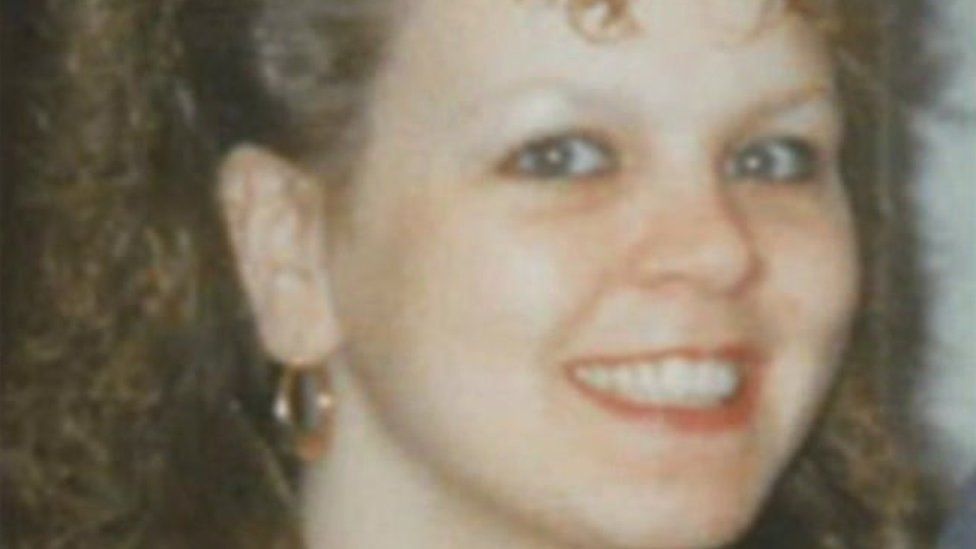 Police had 17 "persons of interest" but never a suspect in the case of a woman who has never been found.
Amanda Duncan, 26, was reported missing on 3 July 1993 after she had travelled to Ipswich the previous evening to work as a prostitute.
Suffolk Police identified nine sites her body could have been dumped and had 71 possible sightings reported to them.
The force made a "bespoke" appeal to those with links to sex work and Class A drugs in Ipswich 25 years ago.
Major crime review and cold case manager Andy Guy said he believes there are those "very close to Amanda in her friendship circle that know or suspect what became of her".
Police believed Miss Duncan, who had two young children and lived in Balliol Close, Woodbridge, visited an address in London Road, Ipswich, at about 23:10 BST on 2 July, intending to buy drugs before starting work.
It is thought she agreed to return and finalise the purchase after finishing work and was then dropped off by car in Portman Road at 23:30.
She was last seen at about midnight in Portman's Walk when she was speaking to the driver of a Ford Sierra, possibly green or blue. The driver has never been traced.
Police traced a red Ford Orion that was seen in the area at 23:50 and the driver was eliminated from the inquiry.
In a Freedom Of Information request by the BBC, Suffolk Police revealed that despite there being a number of persons of interest identified, no suspect interviews had taken place.
Mr Guy said that police have conducted "proof of life inquiries" and she had "never ever appeared on the radar anywhere".
"It's very difficult to conduct your life vanishing out of thin air," he said. "People need to use banking and telephones and all the things we need to have a daily life.
"She was a very good mother, her children were well dressed, well cared for and to just disappear with a nine-month-old child at home is not really a possibility."
Related Internet Links
The BBC is not responsible for the content of external sites.