U-turn over 'unsafe' Felixstowe rat gassing plan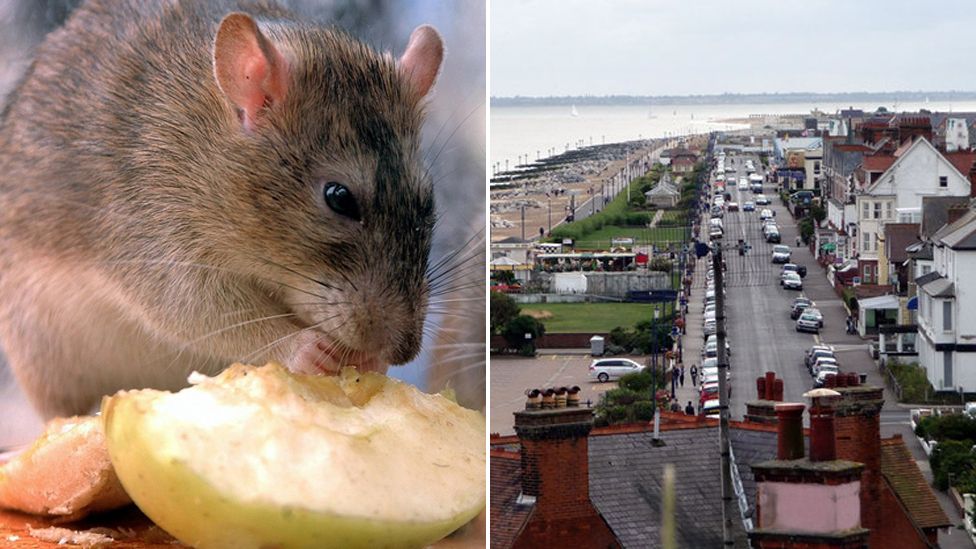 A plan to gas rats at a seaside resort has been stopped because of safety concerns.
Felixstowe's "booming tourist economy" has resulted in an increase in litter and rat numbers, according to Suffolk Coastal District Council.
After the rodents ignored traps, pest control company Suffolk Coastal Norse said it would begin gassing the vermin.
But the council said this would "create a health risk to people and pets" as it was near human activity.
Instead, late-night cleaning of the area will be introduced and bins will be given lids to try to make it harder for seagulls and rats to get to food.
The council said one of the main problems had been visitors leaving the remains of takeaway food on the ground.
Suffolk Coastal cabinet member Steve Gallant said educating people was important "because that's really what's attractive [to the rats] in the first place".
He added: "We've got some new signs going up to remind people to respect the resort, consider the fact it might be nice to feed that little sparrow or starling but the fact is once they've gone our little furry friends are coming out and feasting."
Suffolk Coastal Norse, which is responsible for controlling the town's vermin, said it had already cleared "vegetation" in Sea Road to reduce hiding and nest places.
The plan to gas the rats would have involved inserting pellets into the nests, but the council said after a review it found it was "not a practical or safe option".
The council added it would "monitor the situation" and look for more long-term solutions to the vermin problems in the seaside town.
Related Internet Links
The BBC is not responsible for the content of external sites.