Dean Stansby Ipswich drugs murder: Fourth man jailed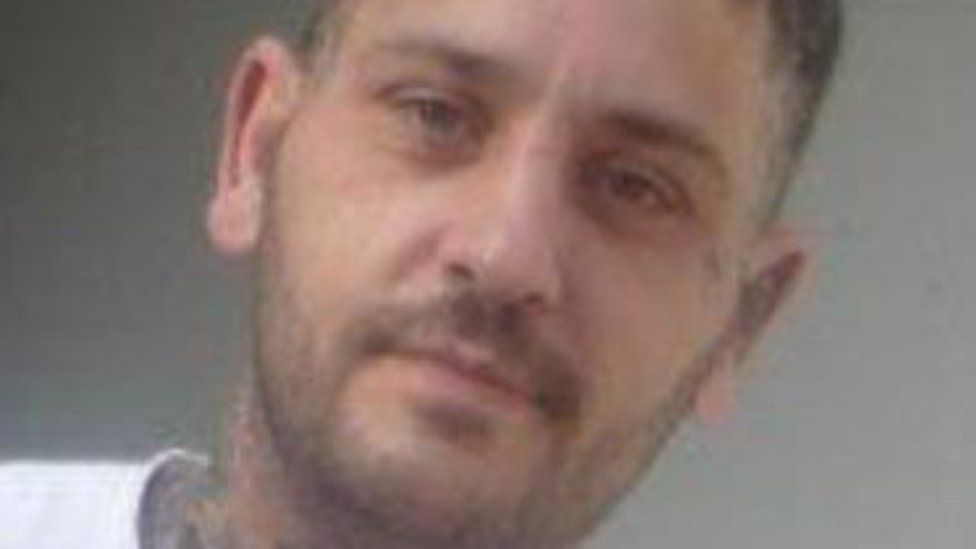 A fourth man has been jailed for life for the murder of a father-of-five who left his house to buy illegal drugs.
Dean Stansby, 41, was stabbed to death near Ipswich railway station in February last year. The trial judge suggested it was a revenge killing.
Amiadul Islam, 25, from London, has been convicted of murder and was told he must serve at least 18 years before being considered for release.
The trial heard how Mr Stansby, who lived in Trimley near Felixstowe, had gone to Ipswich to buy drugs and contacted a "county lines" supply network known as "AJ & Sky".
He was stabbed to death on Ancaster Road, near the entrance to Gippeswyk Park.
Islam, of Caistor Park Road in West Ham, was convicted alongside the other three during a 14-week trial, but his sentencing was delayed because his lawyer could not be present.
Tecwyn Parker, 48, and Jason Ruby, 45, both of Ipswich, and Daniel Kaganda, 24, from London, were also found guilty of murder.
Parker, of Downside Close, was told he must service a minimum of 22 years, while Ruby, of no fixed abode, and Kaganda, of The Grange in East Finchley, must both serve at least 18 years.
Judge Martyn Levett told Islam the motive for the attack was revenge for what they perceived as a threat to the smooth running of the drug dealing network.
He said: "Dean had a reputation for robbing runners or suppliers... no doubt a decision was made to teach him a lesson."
In mitigation, the defence said Islam had not been present at the stabbing and was merely a conduit for passing on orders from higher up the drugs syndicate.
The judge said the other three defendants were "foot soldiers acting under your influence" and that without instruction from Islam, the violence would not have occurred.
Related Internet Links
The BBC is not responsible for the content of external sites.