Harry Potter's birthplace in Lavenham still for sale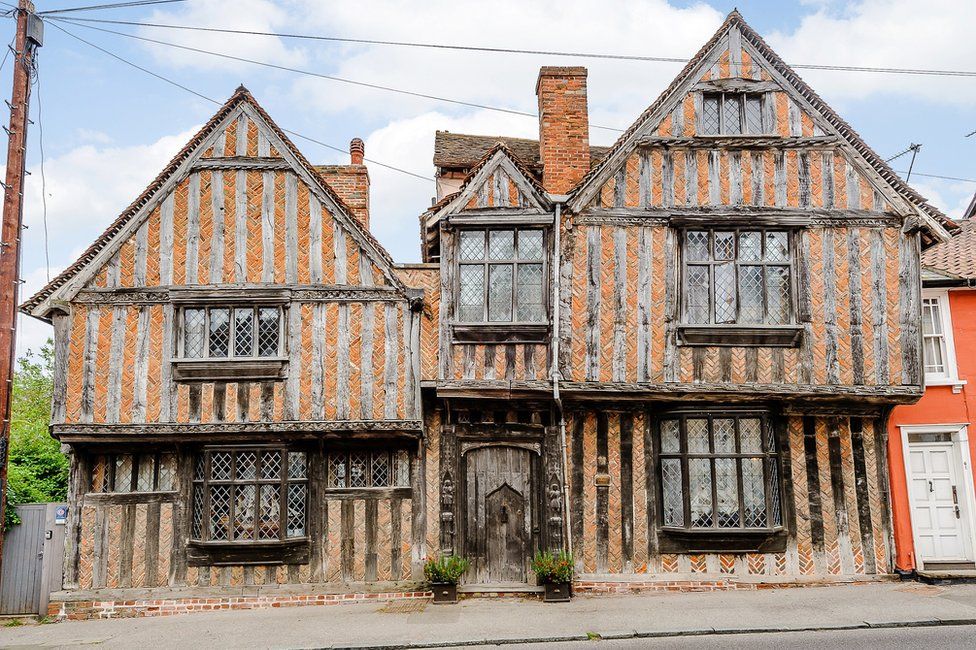 The 14th Century house used as the birthplace of Harry Potter remains on the market over a year after it was put up for sale.
De Vere House in Lavenham, Suffolk, featured in Harry Potter and the Deathly Hallows Part One, as the house where the young wizard's parents were killed by Lord Voldemort.
Estate agent Carter Jonas said it was yet to find "the buyer it deserves".
Caroline Edwards, a partner at the firm, said: "Special houses like this always have to find the right buyer - indeed, a buyer who is prepared to be a custodian as much as a resident."
She said such a historic house appealed to the "timber-framed purist" but was "not for the faint-hearted", given the significance it carried.
But she said: "When you find the right buyer for a house like this, they tend to treasure them."
De Vere House has a price tag of £950,000, which has been dropped from the original £995,000 asking price.
It formed part of Godric's Hollow in the Harry Potter film, and was seen with a Christmas tree in the window, opposite a fictional graveyard.
The house is among about 340 listed buildings in Lavenham, considered to be the best-preserved medieval village in England.
You may also be interested in:
The house takes its name from the De Vere family and has previously been known as Oxenford House and Oxford House.
In medieval times, the De Vere family was the second-richest family after the king and were responsible for creating much of Lavenham's medieval grandeur, the estate agent said.
The house has retained its period features, including a massive timber frame, fireplaces, wall paintings and a rare stone spiral staircase with a carved brick handrail.