Norfolk and Suffolk Foundation Trust: Patient died after leaving a mental health unit
By Nikki Fox
Health Correspondent, BBC Look East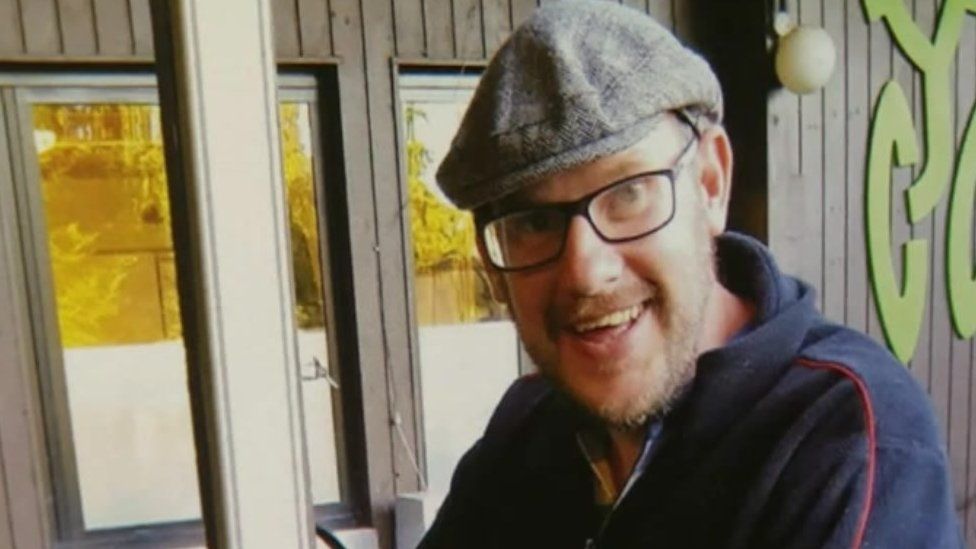 An inquest has been told that a man with paranoid schizophrenia was allowed out of mental health unit without an escort and then killed himself.
Matthew Arkle, 37, died in April last year after leaving the Wedgewood House unit in Bury St Edmunds, Suffolk.
He had been given unescorted leave from the unit which is run by the Norfolk and Suffolk Foundation Trust (NSFT).
Coroner Nigel Parsley said the inquest would look at the patient risk assessments that were carried out.
The hearing in Bury St Edmunds was told that Mr Arkle heard voices in his head and was diagnosed with paranoid schizophrenia when he was 20.
The inquest heard that after he stopped drinking he had lived independently for five years and had the support of his family.
Mr Arkle, of Bury St Edmunds, enjoyed tending an allotment and worked with a charity conserving woodland.
However, the dosage of his medication was altered when he started smoking more, and in February 2017 following a drugs overdose, he was admitted to the Wedgewood House mental health unit, in the grounds of the West Suffolk Hospital.
Three months later, on 6 April, he was given unescorted leave.
Two days into his leave, Mr Arkle was found dead in woodland near the mental health unit.
His psychiatrist Siri-Ann Robling, of the NSFT, said Mr Arkle was a "voluntary patient" because although he heard voices he was aware that he was unwell.
She said on 23 March it was thought "his mood was improving and although he did have fluctuations we decided to factor in some unescorted leave".
"The only way to deny someone leave when they are a voluntary patient is to detain them under the Mental Health Act," she added.
His family members told the inquest they had asked for him not to be granted leave on 6 April because they would not be in the area.
The inquest continues and is expected to conclude on Friday.
Related Internet Links
The BBC is not responsible for the content of external sites.