Suffolk Police chief constable Gareth Wilson to retire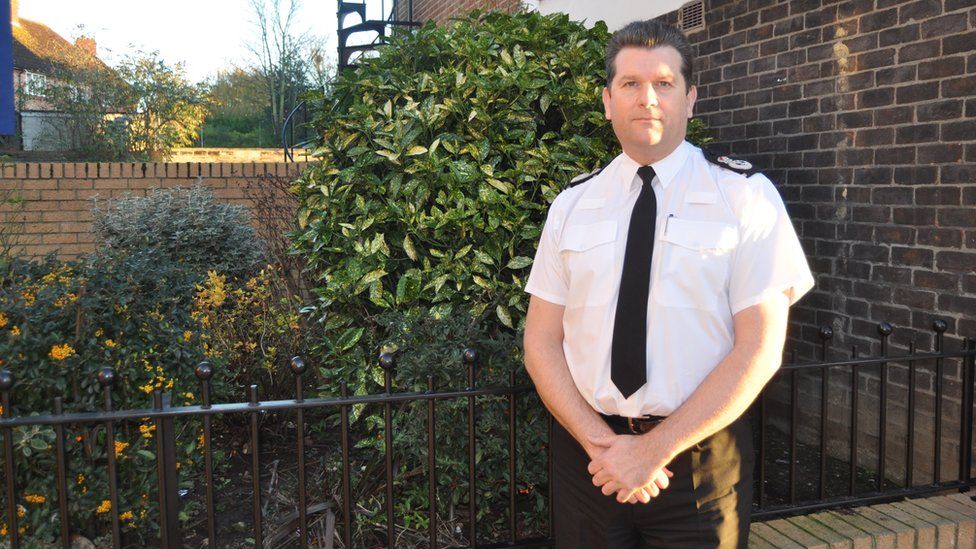 Suffolk's chief constable has announced his retirement as a new policing model is introduced which he says puts "the right people with the right powers in the right places".
Gareth Wilson will step down in April after four years in the job.
The new model means 33 Police Community Support Officer (PCSO) roles will go, and 100 uniformed police officers will move to Safer Neighbourhood Teams.
The Police Federation said Mr Wilson had done a good job during tough times.
Mr Wilson joined Suffolk in 2014, acting as temporary Chief Constable until he was formally appointed in the role in 2016.
He said: "With the implementation of the latest big change programme [the new policing model], I think it's the right time for me to go and find something new.
"We did listen to communities and they've said there's not enough visible presence and engagement, and the model actually does put the right people with the right powers in the right place.
"There's a changing nature of crime... but with the amount of money that we're putting in to deal with child sexual exploitation, human trafficking, domestic abuse, then that has led to less visible policing.
"Very few people see that investment, but it's absolutely right we deal with that," Mr Wilson added.
Suffolk Police said the force had 1,237 uniformed officers in 2011 and the figure now stood at 1,117.
Over the same period, civilian staff had been cut from 987 to 874, which included a reduction in PSCOs from 160 full-time equivalents to 48.
The Police Federation, which represents rank-and-file officers, estimates 250 front line police officer jobs have gone since 2011 when there were 1,200 uniformed officers.
Sgt Darren Harris, chairman of the Federation's Suffolk branch, said Mr Wilson had been "well-liked" by his staff.
"He's done a good job and the force is in good shape in the context of the funding challenges set by central government," he said.
"We need the new model to be staffed properly - I hope they've learned the lessons of previous reorganisations."
Related Internet Links
The BBC is not responsible for the content of external sites.