Rodin sculpture The Kiss on display in Ipswich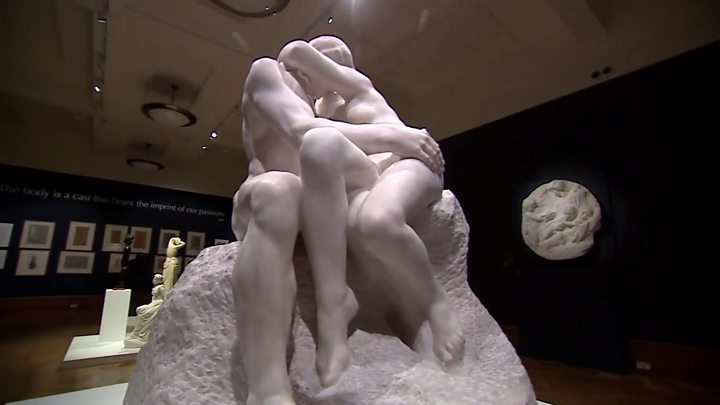 A world-famous sculpture is set to be the centrepiece of a "landmark" art exhibition.
Rodin's The Kiss will be on display at Christchurch Mansion in Ipswich, alongside work by John Constable and Suffolk sculptor Ellen Mary Rope.
The free exhibition, Kiss & Tell, opens on Saturday with the "monumental artwork", as curators describe it.
Museum curator Emma Roodhouse said it was "a dream come true" to have such an iconic sculpture on show.
The 1882 sculpture, on loan from the Tate, depicts the adulterous lovers Paolo and Francesca, who were mentioned in Dante's Inferno.
According to the epic poem, the couple fell in love while reading Lancelot and Guinevere, and were slain by Francesca's furious husband.
Ms Roodhouse said she was "excited" about the exhibition, which had been "three years in the planning".
"This Kiss is carved from a solid block of marble so it's quite amazing to see how the two lovers emerge," she added.
Several other Rodin sculptures inspired by movement and dance will also be on display.
Kiss & Tell will be at the museum, in Soane Street, until 28 April 2019.