Fraud doctor Zholia Alemi: Drowned man's family voiced fears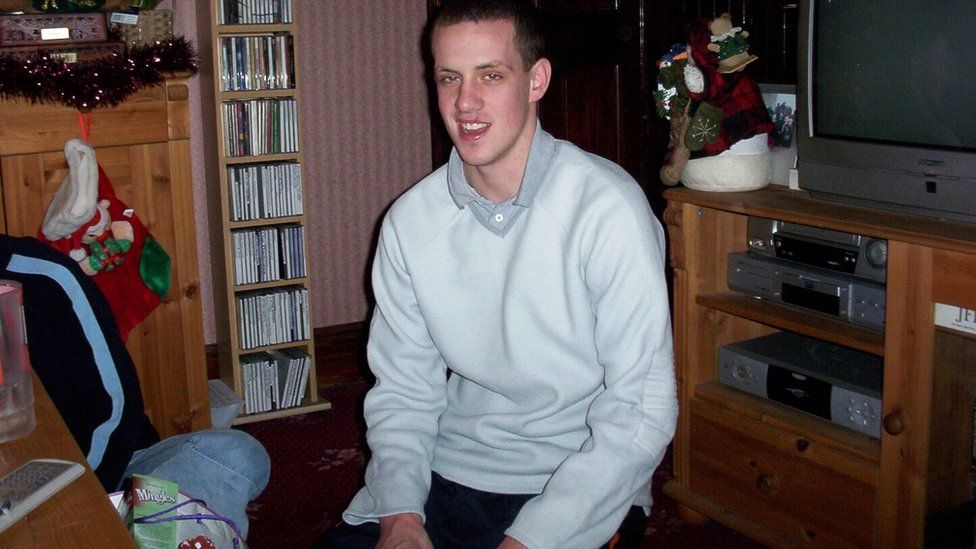 The family of a drowned patient have claimed he might still be alive if the fake psychiatrist responsible for his care had done her job properly.
Darren King, 31, of Suffolk, died after suffering a seizure in his bath in 2017.
Mr King was living independently under the care of Zholia Alemi, whose bogus qualifications have since been exposed.
The General Medical Council (GMC) - the doctors' watchdog - has apologised for its "inadequate" checks in the 1990s.
The BBC can now reveal how Alemi, who was assigned Mr King's case while working for the Norfolk and Suffolk NHS Foundation Trust (NSFT), had refused a family request to do a capacity assessment on the risks of him living independently.
Mr King, of Lowestoft, was autistic and his parents said they were worried about his use of a bath because he did not always take his drugs to prevent seizures.
Mr King's father, Gavin, said even before Dr Alemi was exposed, the family had been preparing to question her at the inquest in January.
"He needed an assessment around his understanding of his medication along with alcohol and the seizures which he didn't know he was having," said Mr King. "We wanted the bath removed.
"We have lost a good son. He is in a safe place now.
"We haven't got to worry about him, but someone shouldn't be allowed to turn up and say 'I am a doctor' and just carry on as if they are.
"There are too many people out there who are vulnerable and need these people."
The BBC has found that Alemi worked for more than a year for the NSFT as a locum consultant psychiatrist between 2014 and 2015.
She worked mainly for the adult learning disability service in Oulton Broad, as well as disabled children. After Alemi's departure from the trust, Mr King was not assigned to another psychiatrist.
An NSFT spokesman said: "All the appropriate checks had been undertaken by the GMC and by the agency through which we employed Zholia Alemi before she joined NSFT.
"Our trust terminated her contract as a result of safeguarding concerns and reported her to the GMC."
NSFT's Medical Director Dr Bohdan Solomka is writing to all patients and carers that Alemi had contact with.
Peter Aldous, Conservative MP for Waveney, said: "My concern about the wider impact is how many families may have been affected by this?
"We need to reach out to them to provide them with the necessary support and assurances. I think moving forward the trust needs to take action so this doesn't happen again."
Alemi dropped out of medical school in her first year in New Zealand. But when she moved to the UK in 1995, the GMC did not have procedures in place to check on her record.
GMC chief executive Charlie Massey said: "We are confident that 23 years on, our systems are robust and would identify any fraudulent attempt to join the medical register."
Additional reporting by Laurence Cawley.
Related Internet Links
The BBC is not responsible for the content of external sites.