Brexit: 'Au pairs are a practical solution to a big problem'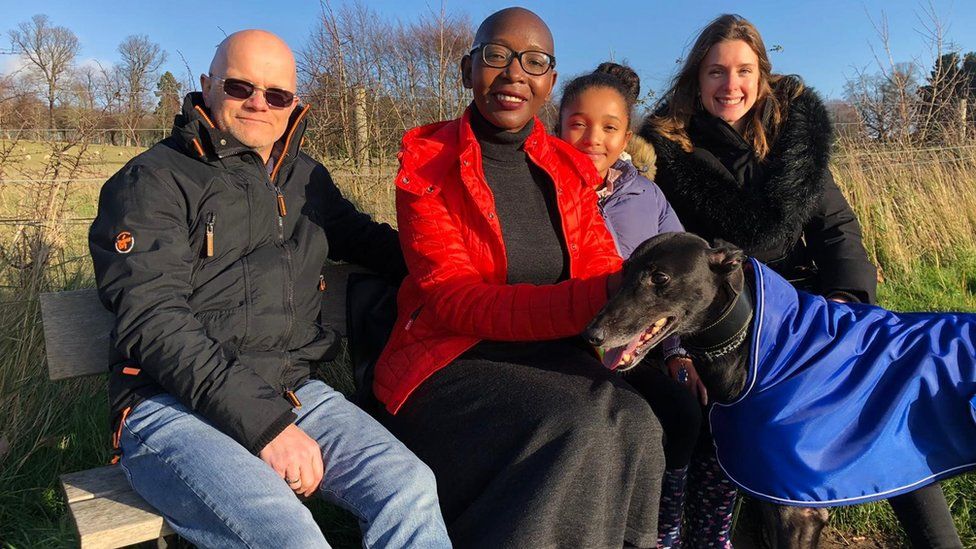 For more than 50 years, young Europeans have been crossing the sea to Britain to become au pairs. But with the UK's imminent departure from the European Union and impending changes to immigration laws, there are fears the system is under threat.
Au pairing originated in Europe with an agreement between European nations signed in 1969 regulating placements.
The reciprocal arrangement allowed au pairs to work short stays of between three and 12 months, often attending a language school, with their board and lodgings covered by the host family.
They perform childcare duties and do light household tasks but are not allowed to work more than 30 hours a week, for which they are paid an average of about £90 a week to cover personal expenses.
But, as it stands, the government has no dedicated visa route for au pairs and after Britain leaves the EU, the freedom of movement European au pairs currently enjoy will be lost.
How will it affect those who rely on the programme?
'It's a practical solution to a big problem'
The Barnes family from Ipswich have relied on the au pair system since 2014.
Dennis and Lilli work shifts and they have no family nearby, so the programme gives them the flexibility they need for childcare arrangements for their 11-year-old daughter Melody.
They are currently hosting their eleventh au pair - Pauline Bremont from Blois in France, who has been with them since September.
Mr Barnes, a train driver, says the system enabled his wife to train as a nurse, which she has now been for four years.
With the EU Settlement Scheme, available to those from Europe already in the UK, they know they can continue to host Pauline until August.
But beyond that, they fear Mrs Barnes may have to reduce her hours or even give up her job.
Mr Barnes says: "We always need nurses so we don't like the thought of withdrawing services in an important profession because of childcare.
"You've got somebody at home when your shifts are extended, so, without that, key workers like ourselves - we're stuffed.
"Au pairing is a practical solution to a big problem."
Mr Barnes says over the years they have had a "great time" with their au pairs, and have been invited to previous ones' weddings or over to their homes in France.
"Melody has had a big sister in the house, she is an only child so that's been nice, it's been good all round," he adds.
Melody said: "She cooks really well - pancakes and chocolate cakes. And she's funny."
'It's a very good experience'
Living with the Barnes family is Pauline, a 22-year-old Strasbourg university project design student and it is her first placement as an au pair.
"It's a good experience to discover all of the traditions and to improve my English," she says.
"It will help with my CV and it's a good experience for meeting people."
Pauline says English is "very important" for her to work in graphic design because "we need to talk with many people to make a project, in another country, for example".
She says it will be "very bad" if others like her do not get the same opportunity.
'We are flummoxed by it all'
BAPAA has been lobbying the government for visa rights for au pairs since the UK voted to leave the EU in 2016.
And while the Home Office says "there are a number of ways in which au pairs can work in the UK", BAPAA argues they are not enough.
The Home Office says those from Europe who are already here can join "the millions who have secured their rights through the EU Settlement Scheme".
It says in addition to the new points-based immigration system, for those from around the world wishing to come to the UK, "the generous Youth Mobility Scheme (YMS) welcomes approximately 20,000 migrants a year, with capacity within existing quotas for approximately 15,000 more migrants".
It says the UK currently has YMS arrangements with Australia, Canada, Japan, Monaco, New Zealand, Hong Kong, South Korea, San Marino and Taiwan.
But according to BAPAA, the large majority of au pairs come from Europe.
Furthermore, under YMS, those entering the UK have to prove they have £2,530 in savings and they are not limited to au pairing.
BAPAA chairwoman Jamie Shackell says tens of thousands of British families will struggle without support for the au pair system between Europe and the UK.
"Families have said they might have to give up work and claim benefits because they cannot afford to have a nanny, and breakfast and afternoon clubs don't work if you work shifts," she says.
"We are flummoxed by it all. It's a mutually-beneficially cultural exchange programme.
"They are not a financial strain on the UK state - we don't understand why the government won't put forward an au pair visa."
There is a petition calling to "save au pairs" that has been signed by almost 28,000 people.
Related Internet Links
The BBC is not responsible for the content of external sites.