Cannes: Fantasy film about Suffolk boy's cancer fight to be shown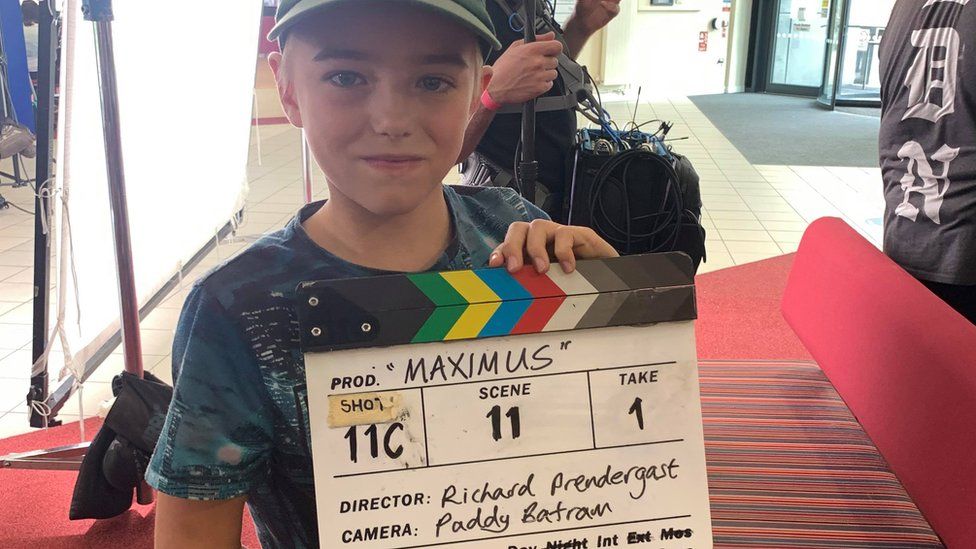 A fantasy film about a little boy's battle with leukaemia is to feature at the Cannes Film Festival.
Maximus is based on ten-year-old Max Rowlandson from Saffron Walden, Essex, and is told from his sister's perspective.
It was shot in Thetford Forest on the Norfolk-Suffolk border during lockdown.
Max, who has been cancer-free for six years, said: "It's great to have a film about me."
The film, which will be shown at the famous French festival in July, features a courageous warrior on a journey with beasts, wizards and angels.
Writer-director Richard Prendergast said it offered him the "incredible opportunity" to tell a true story in a "unique and compelling way".
He said: "I was free to get creative by portraying Max's journey through the eyes of his seven-year-old sister."
Max added: "I can't wait for my friends to see it. I love the way it's told through India's eyes, her character is very like her."
His sister India said she "loves" the film and especially the monsters, because they look "realistic".
Half of the cast and crew were students from West Suffolk College in Bury St Edmunds.
Ben Pryke, film studies course director at West Suffolk College, said students from many areas of the college benefitted from working on the film.
"It snowballed into a monstrous project involving pyrotechnics, stunt horses and wizards," he said.
One of the biggest challenges for the 130-strong crew was filming during lockdown in July 2020.
"Production on this project was hard enough but then, overnight, suddenly we weren't able to hold meetings, go on location scouts or have set-builds and costume workshops," said Mr Prendergast.
"This made it very challenging but with the help of Zoom, we muddled through."
Richard and his producer wife Rachel Prendergast's first short film, Sylvia, qualified for the Oscars in 2019 and gained an emerging film-makers honour at Cannes in the same year.
An online premier of Maximus, to raise money for Addenbrooke's Children's Hospital, is being hosted by Bird Box Films on 28 April.
The film will be featured as part of the American Pavilion screenings at Cannes in July.