Keane's Jesse Quin keen to help Suffolk music pupils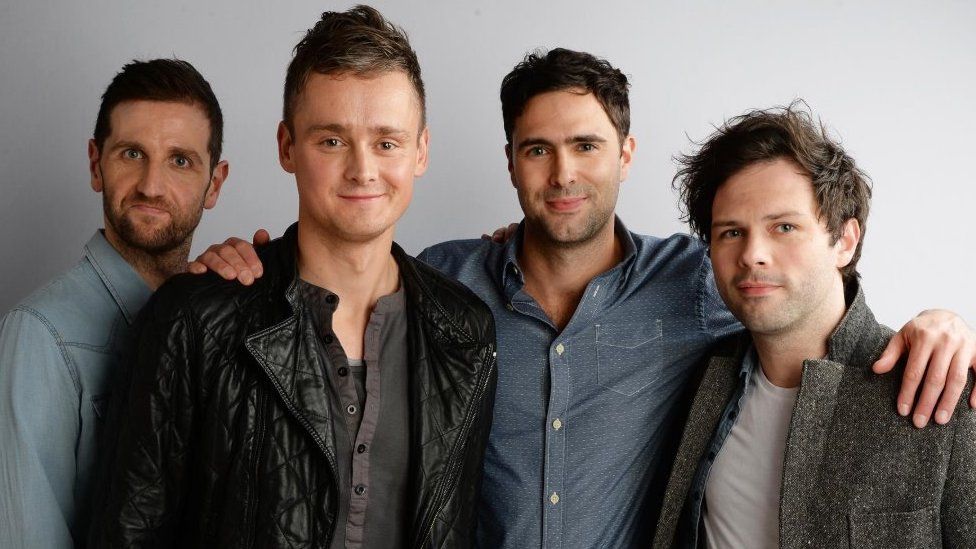 The bass player with the band Keane has donated equipment to a local school to help "nurture" future talent in the music industry.
Jesse Quin gave Farlingaye High School, in Woodbridge, Suffolk, a mixing desk and other items for its music students.
The musician, who lives in the county, said he did it because a lack of government money suggested "nurturing the creative part of young minds is not worthy of proper funding".
The school said it was "a lovely gift".
The bassist set up a recording studio and arts centre, called Old Jet at the former US Air Force base of Bentwaters Park, in Rendlesham, near Woodbridge.
Its fundraising efforts go towards a number of causes, ranging from "helping young artists who can't afford materials or equipment to helping organisations who aren't funded properly", Quin said.
One of those to benefit is Farlingaye High School, whose pupils are now honing their skills on a mixing desk, complete with cables, leads, microphones and other equipment worth more than £2,000.
"We reached out to Farlingaye because, despite the fact that we live in a country that has an incredibly rich history of amazing music and art and a government that want us to be on the cutting edge of innovation, somehow nurturing the creative part of young minds is not worthy of proper funding," Quin said.
It is an issue he "feels strongly about," he said.
The school's head of music, Gemma Martino, said: "Students will really benefit from this gift.
"It means they can develop their skills to support our extra-curricular work when recording or working on school shows."
The "top-of-the-range mixing desk" would be a "huge boost" to the school, and was "such a lovely gift", she said.
Both Quin and Ms Martino hope the new relationship between Old Jet and the school will blossom.
They have plans for students to visit the studios, and Quin is keen to offer an insight into the industry.
"Whether they want a boring grown-up like me to go and talk to them is another matter, but yes, I'd love to show some of the students my studio at Old Jet and try my best to answer any questions they might have," he added.
Related Internet Links
The BBC is not responsible for the content of external sites.