Stowmarket care home rated inadequate over malnutrition risk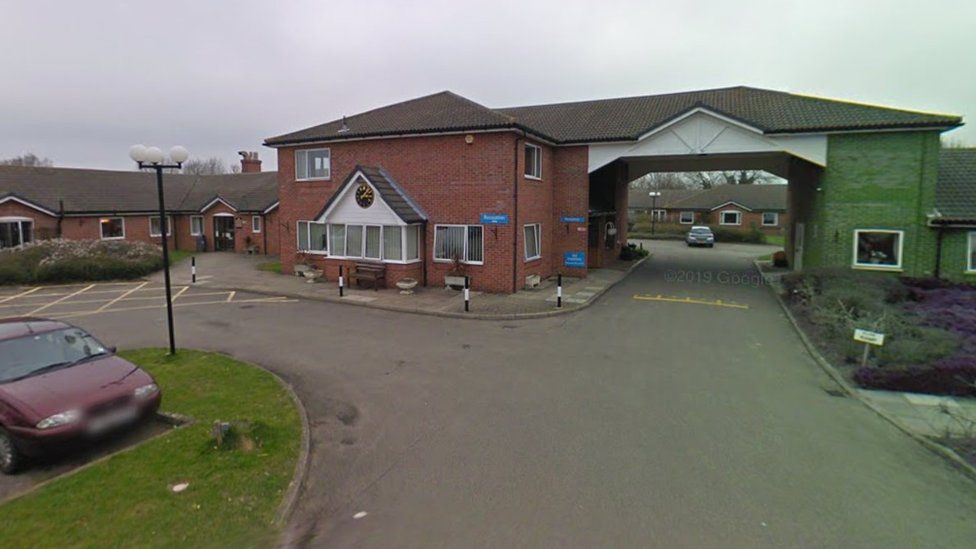 A care home for people with dementia has been rated inadequate by inspectors after a resident lost nearly 18% of their body weight in three months.
Uncovered hot radiator pipes and scalding water were also discovered, putting residents at risk of burns.
Bupa said it had made "significant improvements" since the inspection.
The CQC conducted the inspection in March after it was alerted to a number of falls at Chilton Meadows and heard concerns from Suffolk County Council about resident's safety and welfare.
The home, which also offers residential and nursing care, was rated good after its last inspection in 2019.
This time, inspectors found people at risk of malnutrition because they were losing weight but lacked a care plan to guide staff to help them reach and maintain a healthy weight.
One resident had lost 17.9% of their body weight and despite a dietician providing guidance on how to reduce the risk of further weight loss, this was not in their care plan.
The CQC found uncovered hot radiator pipes through the home, which could cause burns if a resident fell against them, while hot water was allowed to reach scalding temperatures.
In addition, inspectors criticised the the way medicines were kept and administered, witnessed "many residents" displaying "distressed behaviours" and had to intervene when they saw a resident using a walking frame the wrong way round.
The CQC said Chilton Meadows had "a history of non-compliance" and had "only been rated good and been compliant with all regulations at one of five inspections carried out since 2015".
The home's managing director Barry Yarnley, said "a detailed improvement plan" was already in place, has been accelerated and has "made significant improvements".
"Suffolk's local authority team has confirmed these changes have already had a positive impact and we are working together to implement long-term outcomes," he added.
These include covering up water pipes, fixing the water system, recruiting new staff and delivering training on maintaining medical records and dementia care.