Sizewell C: MP urges more time to hear views on nuclear plant mitigation proposals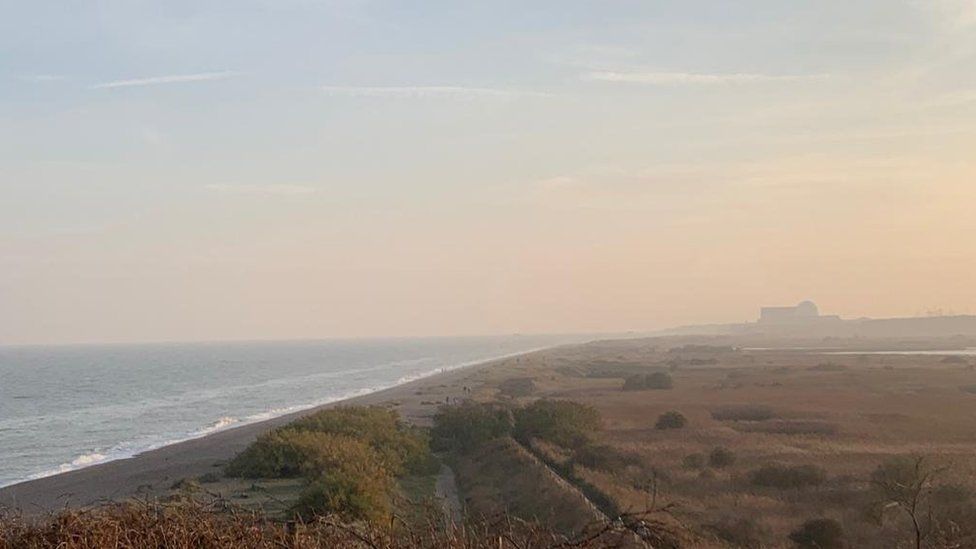 A former environment minister has urged the Planning Inspectorate to consider extending this week's hearing into the Sizewell C nuclear power plant.
Therese Coffey, Suffolk Coastal MP, wants environmental bodies to be given more time to respond to the latest mitigation proposals for the site.
Developer EDF has not yet responded to the comments made so far.
Ms Coffey, the Conservative MP whose constituency includes Sizewell, said nuclear power was a key part of the UK's energy mix and the government was attempting to phase out fossil fuels and ensure electricity security.
"We have to get it right for the specific and special location for which it is proposed to build this nuclear power station," she said.
EDF has estimated that Sizewell C would create 5,000-8,000 local jobs during construction, which could take about nine years and cost about £20bn.
The MP added that while "EDF has listened" and made considerable changes to mitigate the effects of the construction process on the local traffic system, there remained "some large environmental impact changes" that needed to be addressed.
"When I responded to EDF's consultation last September, I made it clear that EDF had to make some significant changes to address these issues," said Ms Coffey.
"I am highly concerned that our environmental regulators - the Marine Management Organisation, the Environment Agency, Natural England - have not had sufficient time to consider the opportunities and new proposals."
Ms Coffey, currently Secretary of State for Work and Pensions, said: "I therefore want to put on record my concerns about this and ask the examining authority, the regulators, if they feel they have had enough time to make these really rather complex assessments of the changes to determine whether or not EDF have done enough to mitigate the environmental impacts, which is absolutely essential."
Ms Coffey said "a short extension" would help the project in the long-term to "avoid unnecessary legal challenge in the future".
The government will have the final say on whether the plant can be built.
Related Internet Links
The BBC is not responsible for the content of external sites.