Sizewell C: Bill Turnbull says nuclear plant will cause 'devastation'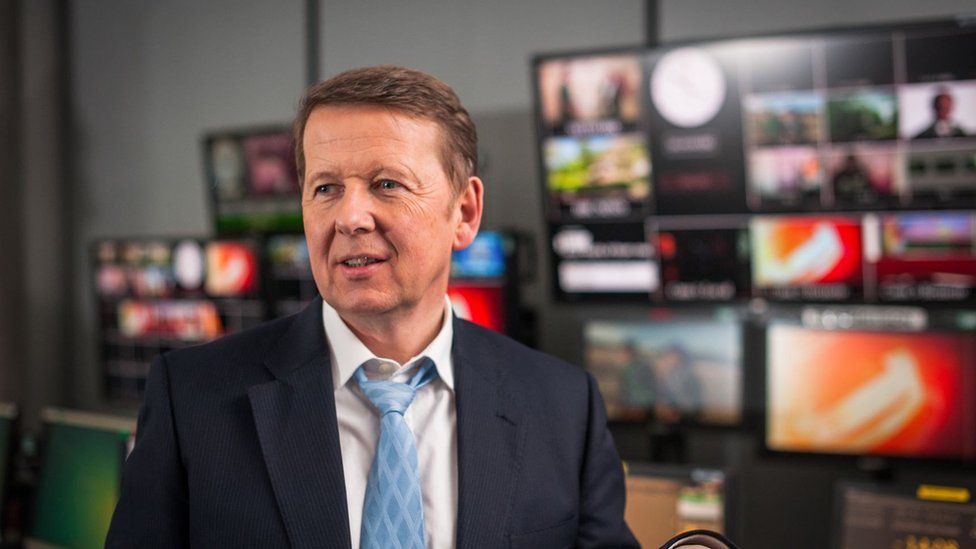 Presenter Bill Turnbull has told a Planning Inspectorate hearing the Sizewell C nuclear power station would cause "awful devastation".
The former BBC Breakfast anchor was speaking on the last day of a four-day public hearing into the proposed plant on the Suffolk coast.
He said he was speaking on behalf of "those who have no voice - the rare and abundant wildlife around Sizewell".
The developer, EDF, said it understood "the strength of feeling expressed".
EDF Energy estimated Sizewell C would create 5,000-8,000 local jobs during construction, which could take about nine years and cost £20bn.
He said he lived about two and a half miles away from the proposed power plant, where "the wildlife is extraordinary".
He expressed concern over the impact on local birds including nightingales, cuckoos and owls and called the proposed link road to the plant a "highway of destruction".
Turnbull questioned building the plant next to RSPB Minsmere, asking the Planning Inspectorate "has the world gone that mad?".
The 65 year old asked if the power plant was approved, "what message would it send?"
"You can forget about the protection of area of outstanding natural beauty because if Sizewell C goes ahead nowhere is safe," he said.
The Planning Inspectorate also heard from actress Diana Quick, who said she had "became convinced nuclear was a dubious option" for energy generation.
Quick, who received a Bafta nomination for her role in Brideshead Revisited, said she was "very concerned about the pollution, from many sources, such as light, dust, and traffic fumes".
She also said her home village, Theberton, had been flooded "with mud and water" and this could increase with the building of the power plant.
William Kendall, a farmer, food and drink entrepreneur and chairman of soft drinks manufacturer Cawston Press, also spoke at the hearing.
He said as a "lifelong environmentalist" he used to support Sizewell C, but subsequently saw "several neighbours and friends upset" by the plans.
Mr Kendall, who is also president of Suffolk Wildlife Trust, said he now believed there was an "overwhelming case against" the plant.
He said it would "leave our local tourism industry millions of pounds worse off".
Mr Kendall said he had also spoken to politicians who were against Sizewell C, saying: "If you turn down this application no tears will be shed here or in Whitehall."
Carly Vince, from EDF, told the hearing the company does "understand the strength of feeling expressed and the concerns raised".
She said planning approval was "by no means a done deal" and said it would only happen "if we get the proposals and mitigation right".
Ms Vince said EDF was "very grateful to parish councils and stakeholders who continue to work with us" and offered to speak further to those who had raised objections during the hearing.
A decision on the power plant is not expected until later this year.
Related Internet Links
The BBC is not responsible for the content of external sites.