Haverhill warehouse worker Dzintars Klementjevs died of crush injuries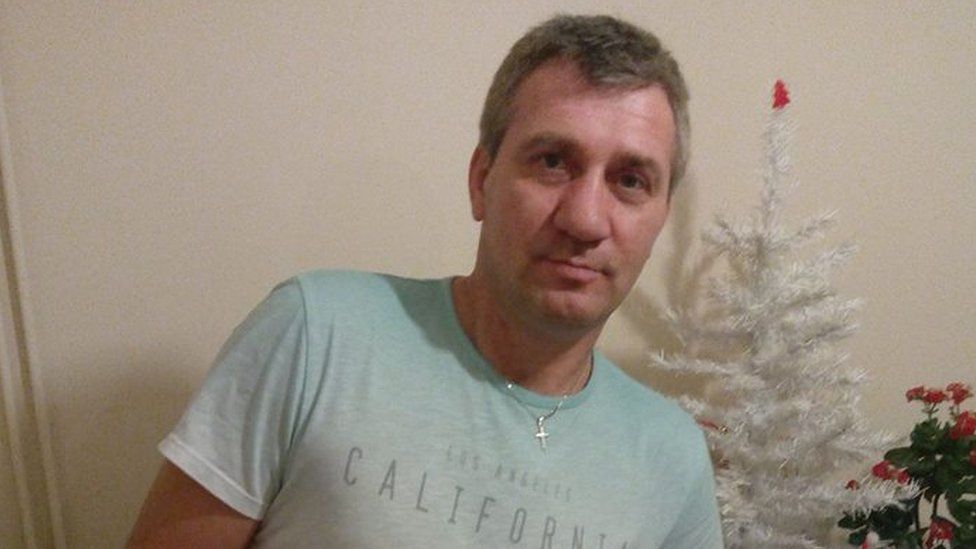 A man died immediately after pallets fell and crushed him.
Dzintars Klementjevs, 44, died at Culina Logistics' storage facility in Haverhill, Suffolk, in November 2018.
The cleaner had been called to deal with a fruit juice spillage when his ride-on cleaning machine collided with a forklift truck in a narrow aisle.
He was cleaning under racking when he was struck by "falling products", his inquest concluded. The cause of death was recorded as chest crush injuries.
Virginijus Galkus told the three-day hearing in Ipswich that he was operating a forklift when it collided with Mr Klementjevs's cleaning machine.
Speaking through an interpreter, he said "the truck moved sideways because of the weight" and a "large amount" of pallets fell.
Vitalis Bicans, another worker, said he saw Mr Klementjevs arrive and he was waiting for him to finish cleaning when "everything was just falling down".
The 44-year-old tried to jump from the cleaning machine, which did not have a roof, Mr Bicans added.