Raducanu: Christine Truman 'transported back' to her final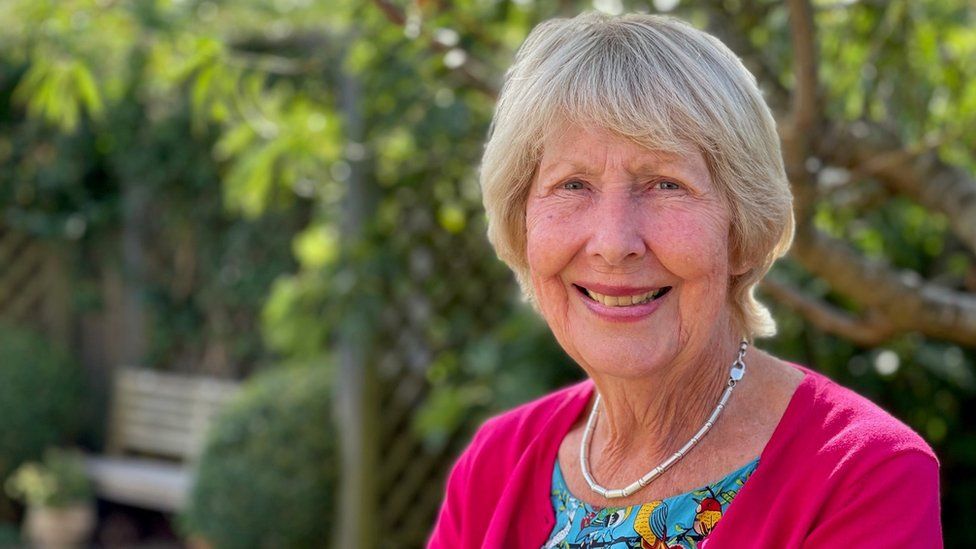 The last British tennis player to reach the US Open final aged 18 said she was "transported back" by Emma Raducanu's victory.
Christine Truman Janes, 80, who lives in Suffolk, won the French Internationals in 1959, the same year she reached the final in the US.
"I felt more nervous waiting to watch her match than when I was playing there myself 62 years ago," she said.
"I could relate to that moment, that final and being 18."
While Raducanu aced her way to the women's singles title against Canada's Leyla Fernandez in New York on Saturday, the teenage Truman was defeated by Marian Bueno of Brazil in the final of what was then known as the US National Championships, before it was open to professional players.
Recalling the 1959 tournament, which was then being played at Forest Hills in New York, she said: "It was an exciting time, as one could see with Emma, and I can see now why I enjoyed it all so much.
"I'd have liked to have done what she did, but it's a nice person to hand over to."
Earlier that year, Truman, as she was then, had defeated reigning champion Zsuzsa Körmöczy of Hungary in the final of the French Internationals - as the French Open was then known.
"You're on a high and doing something you want to do, nobody's making you do it and you're winning, you're having success - what can be nicer than that?" she asked.
"That's what came over with Emma and when I look back to myself I think, 'yes, I enjoyed that very much too'."
Truman's best showing at Wimbledon was runner-up in the women's singles in 1961.
Just over three months ago, Raducanu was winning the relatively low-level British Tour title at Felixstowe, just down the coast from Truman Janes' home in Aldeburgh.
She said she found Raducanu "so inspiring".
"It was unexpected - no-one really knew of her apart from those who follow the junior tennis circuit, and until Wimbledon just a few weeks ago," she said.
"I'm sure there'll be lots of girls who will think 'if Emma can do it, I can do it'.
"We couldn't want more of that in Great Britain at the moment."