Ipswich gets more PCSOs after fatal town centre stabbing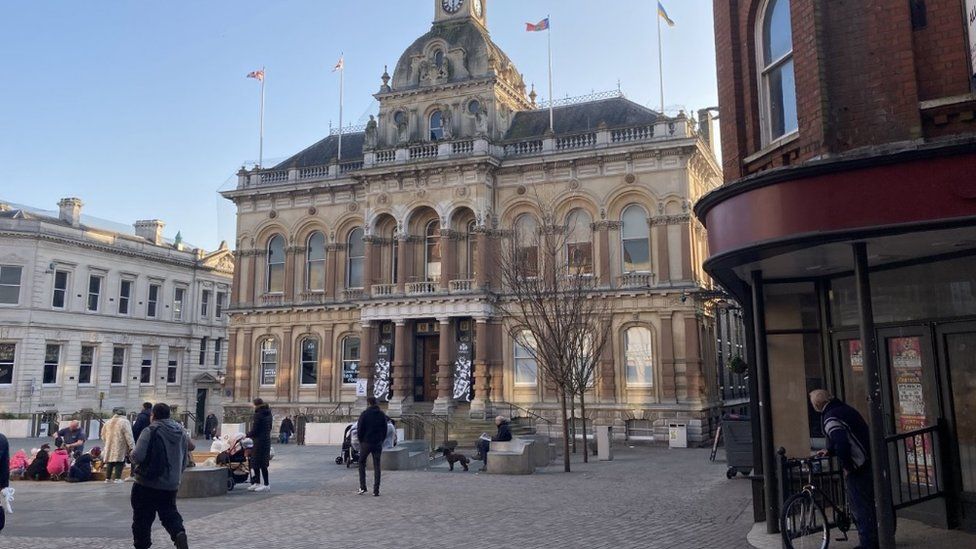 More PCSOs will patrol Ipswich town centre following the fatal stabbing of an 18-year-old in January.
Raymond James Quigley was wounded at 15:35 GMT on Tuesday, 17 January outside shops on Westgate Street.
Three police community support officers (PCSOs) will be in the shopping area between 8:00 and 18:00 every day starting from April for two years.
The officers are being funded by Ipswich Borough Council, but will work for Suffolk Police.
In a statement to the council, he said Mr Quigley's death "underlined just how necessary this is".
"The area of operation for PCSOs will be restricted to the town centre and they will not be able to be redeployed elsewhere except in extreme circumstances," he said.
"I think they will help to reduce crime and anti-social behaviour."
Mr Ellesmere's decision to allocate £283,500 from Ipswich's portion of the UK Shared Prosperity Fund (UKSPF) to pay for the additional officers was a "special urgency decision", he said.
This meant notice of the change was not given and a meeting was not held beforehand, which was to ensure the officers could be in place as soon as possible, according to the council leader.
The UKSPF provides financial support to local areas as part of the government's levelling-up policy.
The £283,500 funding for Ipswich will be split into £135,000 to be used between 2023 and 2024 and £148,500 for 2024 and 2025.
Mr Quigley, from Wymondham in Norfolk, was found collapsed near the former Debenhams store.
Related Internet Links
The BBC is not responsible for the content of external sites.